The Bahamas Financial Services Board (BFSB) recently hosted a successful round of meetings and events in Dubai as it moves to explore opportunities in the Middle East.
The Bahamas' delegation, which included BFSB CEO Tanya McCartney, Minister of Financial Services Elsworth Johnson and Bahamas' Ambassador to the UAE and the State of Qatar Tony Joudi, had a full schedule last week as they introduced the UAE to The Bahamas' financial services portfolio.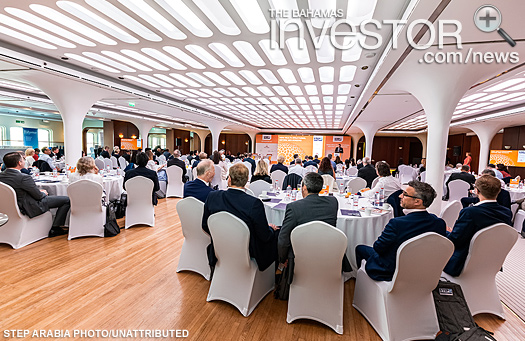 Pictured: Delegates attend the STEP Arabia conference, held in Dubai November 16-17. (Photo courtesy STEP Arabia)
The BFSB was a sponsor of the Society of Trust & Estate Practitioners (STEP) Conference 2019, which took place in Port Rashid, and welcomed over 135 delegates.
McCartney said the event gave valuable exposure to The Bahamas and added: "Bahamian firms are already providing Sharia complaint trust and corporate structures. There is an opportunity for us to familiarize the Middle Eastern and Northern Africa region with the offerings of The Bahamas. We see participation in this event as a first step in our focus on this market."
The BFSB delegation also met with the Executive Committee of STEP Arabia to discuss the needs of clients in the region, and hosted a BFSB Landfall briefing following the STEP conference.
The team also took the opportunity to view The Bahamas' preparations for Expo 2020, which opens in Dubai in October. The world fair is slated to be the largest in the event's history, with over 190 participating countries.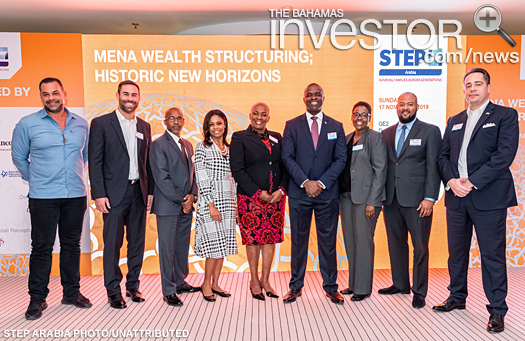 Pictured: The Bahamas delegation included BFSB CEO Tanya McCartney (third from right), Minister of Financial Services Elsworth Johnson (fourth from right), BFSB Chairman Antoinette Russell (centre) and (at right) Gonet Bank & Trust Ltd executive chairman Patrick Feuz. (Photo courtesy STEP Arabia)
The Bahamas' will be on display at the Expo with a two-storey pavilion which highlights the best of the islands' agriculture, ecology and culture.
An 'Embassy for Business' on the upper floor will give potential investors the chance to meet and network with wealth managers and government representatives.
The Pavilion is being partly funded by private sector partners, with launch sponsor Gonet Bank & Trust Ltd donating $200,000 to its construction.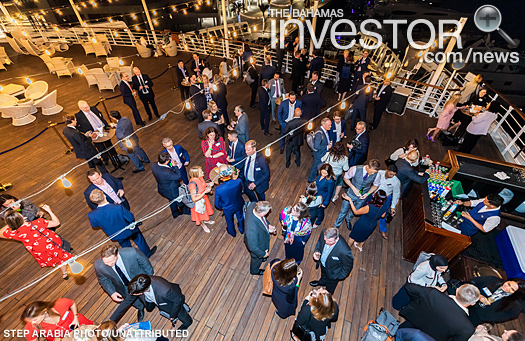 Pictured: The STEP Arabia conference hosted a reception onboard the historical Queen Elizabeth 2 which is permanently moored in Port Rashid, Dubai. (Photo courtesy STEP Arabia)