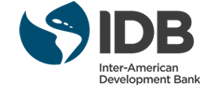 The Bahamas has officially launched a digital transformation programme that will make it possible for all major government services to be accessed online.
The programme dubbed, The Government's Digital Transformation To Strengthen Competitiveness is being funded by a $30 million loan from the Inter-American Development Bank (IDB) and will be implemented in phases over a six-year period.
Its main aim is to remove delays and "red tape" that citizens and business interests encounter when doing business with the government.

The digitization process is expected to improve The Bahamas' World Bank's Ease of Doing Business Report ranking and attract international and local business.
The country's financial services sector which currently contributes some 15 per cent to the Gross Domestic Product is also set to benefit as the time to incorporate a business will be reduced.
To implement the programme, the government has assembled a special team of IT specialists, lawyers and accountants who all fall under the Department for Transformation and Digitization in the Office of The Prime Minister.
Speaking at the official launch of the project, November 13, IDB country representative in The Bahamas Daniela Carrera-Marquis said the digital switch-over will save the country a lot of "red tape costs." She added that in addition to benefitting citizens and businesses, the government will also find it easier to gather information needed to effectively run the country.
"The programme will increase the transparency of government activities and strengthen auditing and control mechanisms," Carrera-Marquis said.
Minister of State in the Ministry for Grand Bahama Kwasi Thompson agreed with the IDB Representative, adding that moving government services from a paper-based to a digital system will help to preserve important files in times of major disasters.
"What if the outer bands of Hurricane Dorian, another Straw Market fire, a pandemic or cyber-attack had hit New Providence? It is safe to say that government would have been shut down for about one month," Thompson said.
He added that the government has already digitised the system to renew e-passports, which has been available on the Ministry of Foreign Affairs website since last month.
"The online service has the ability to take online applications, pay online for renewal of e-passports and send an electronic message that the Passport is ready for collection. In essence the user will only have to physically attend the Passport Office to collect the renewed e-passport," Thompson said.
The government has plans to implement an e-cabinet management system to streamline and automate the managerial operations of the Cabinet Office, implement advanced security features, provide mobile accessibility for ministers, the secretary to the cabinet, permanent secretaries and delivery of government services.
"We have engaged the University of The Bahamas to begin a public survey on our existing e-government services and assess the public's e-government needs," Thompson said.