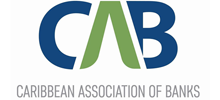 The Caribbean Association of Banks (CAB) is calling for banks to review their business continuity plans and promote greater use of technology as the sector grapples with the economic repercussions of the current coronavirus outbreak.
"It is now evident that it will no longer be business as usual for the foreseeable future," CAB said in a statement this week. "Given the pivotal role of banks and other financial institutions in the macroeconomic stabilisation of every economy, the time for preparation and other planning is now. It is imperative that consideration be given to measures that may be implemented to address the immediate to short-term impact of the pandemic."

The CAB is urging financial institutions to increase sensitisation of online services among their clients in an effort to reduce direct contact between service providers and customers. The group has also asked bankers to review their policies regarding working from home and to prioritise business continuity as many Caribbean islands face severe restrictions on travel and public events.
Coronavirus has been reported across the Caribbean. Affected islands include The Bahamas, Cuba, Puerto Rico, St Lucia and Jamaica. Dominican Republic is the worst hit with 21 confirmed cases.