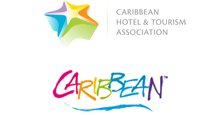 The Caribbean Hotel and Tourism Association (CHTA) is hopeful that the region's tourism industry will rebound and "emerge stronger" once the current coronavirus pandemic has passed, citing the sector's resilience to economic shocks.
In a joint statement CHTA CEO and director general Frank Comito and CHTA president Patricia Affonso-Dass said: "Despite the temporary dark clouds, the sun shines in the Caribbean and will continue to do so. As we come through this, the world will need the Caribbean to help it to heal."

They pointed to the tourism industry's long history of recovery from setbacks, saying: "We demonstrated this post 9-11, through SARS, Zika, hurricanes and other natural disasters over the past two decades, all while experiencing unprecedented growth."
The CHTA began working closely with the Caribbean Public Health Agency in January to develop monitoring, education and awareness protocols. It has also established a COVID-19 Resource Centre, which offers the latest guidance, updates and travel advisories.
Comito and Affonso-Dass stressed the importance of collaboration between governments, industry leaders and communities in dealing with the pandemic and added: "Difficult decisions which are made today will help us to recover sooner and ultimately be stronger."