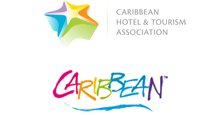 The Caribbean Tourism Organization (CTO) has partnered with global market research firm Euromonitor International to give member countries, including The Bahamas, access to timely data and insights that can help shape their tourism strategies as the industry recovers from the impact of Covid-19.
The data, provided by Euromonitor International through its Passport database, helps countries track trends, identify and target new markets, and strengthen their presence in existing source markets. It includes traveller profiles, socio-economic data and expenditure numbers.

Caroline Bremner, head of travel research at Euromonitor International, said, "We are delighted to partner with the CTO and help its members build strategies for resilience and sustainability for long-term success."
The agreement is part of the CTO's "increasing thrust towards the provision of more robust data for decision making and planning" and comes as the regional industry faces one of the biggest challenges in its long history.
According to the World Travel & Tourism Council, a million jobs are being lost in the travel and tourism sector daily due to the coronavirus pandemic with a potential $2.2 trillion loss to the industry overall this year.
The Inter-American Development Bank has warned that the most tourism-dependent nations in the region, The Bahamas, Barbados and Jamaica, could feel the brunt of the downturn with GDP falling by 11-26 per cent in The Bahamas if the crisis extends into the winter 2020-21 season.