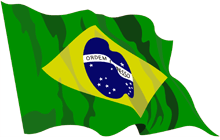 The Bahamas Financial Services Board's Bahamas Landfall event is returning to Brazil in October with events scheduled in Rio de Janeiro on October 20 and Sao Paolo on October 21-22.
The Bahamas Landfall event in Rio de Janeiro will take the form of a breakfast briefing, while Sao Paolo will see Landfall events scheduled during a breakfast presentation on October 21 and a cocktail reception on October 22.
BFSB and its member firms who will be attending the events in Brazil will also participate in the STEP LatAm conference which coincides with their time in Sao Paolo.

The Landfall cocktail reception and presentation on October 22 will be part of the STEP programme with attendance open to all delegates and Landfall guests.
The Ministry of Financial Services is a sponsor of the 2015 STEP LatAm conference – themed "Where Common Law and Civil Law Converge: The Cross Roads of The Future" – as are Amicorp and Higgs & Johnson, two of the corporate sponsors of the Bahamas Landfall events.
Other Landfall sponsors are Caystone Solutions; Deltec; Genesis Fund Services; Glinton Sweeting O'Brien; Lennox Paton; and Windermere Corporate Management. Media Sponsor is Dupuch Publications.
"BFSB's Landfall events, which were launched in 2010, have played a pivotal role in the headway that has been made in Brazil and in promoting The Bahamas' advantages in international financial services in the other global markets," says Aliya Allen BFSB's CEO and executive director. "Landfall events were strategically conceived as a platform for conveying The Bahamas Advantage for private wealth and asset management, residency and international business, engaging multiple stakeholders."
Bahamas Landfall presentations will feature Bahamian practitioners and fund managers who will provide an update on investment funds in The Bahamas. Also to be featured will be the Bahamas Investment Condominium, known as the Bahamas ICON, a vehicle designed to meet the specific needs of Brazilian investment managers and advisors, as well as Latin American managers more broadly.
Other presentations will cover: practical perspectives and scenarios on fund structuring; asset protection and succession planning; family offices and asset planning; and confidentiality in the age of information exchange.