Source:
Date:
Updated:

Realtor.com
Wednesday, May 11, 2016
Wednesday, May 11, 2016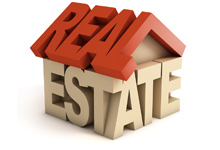 (Realtor.com) – Buying a home on an exotic island is just about as close to paradise as we can get in this life. White sand beaches, azure coves, and temperatures that don't dare dip below 70 await the U.S. buyer on islands throughout the world.
What your U.S. dollars can get: $229,740 will get you an 875-square-foot, two-bedroom, two-bathroom waterfront condo overlooking Brigantine Bay in Treasure Cay, Abaco.

Why you'll love it: The Bahamas, which consist of more than 700 islands, have all the beaches and tranquil water you'd expect in island retreats. But what truly is better for expats in The Bahamas is the tax situation—or lack thereof. The independently governed Bahamas isles have no income, capital gains, purchase, or sales taxes. So your cash will go further here, an especially attractive option for those on fixed incomes who may want to retire a bit south of Florida. There's little crime, and English with that fabulous island lilt is the official language.
Logistics: Mortgages and owner financing are available to help you buy property in Grand Bahama, says Ina Simmons, a sales associate with Coldwell Banker James Sarles Realty in Grand Bahama.
The Bahamas do not restrict foreign ownership of property of less than 2 acres for a single family. The first $250,000 of an owner-occupied property is tax-exempt, and property tax rates for properties between $250,000 and $500,000 is three-quarters of 1%.
Shop for homes in The Bahamas.
"Your [Bahamian] lawyer will apply for investment board approval as part of the process, which is almost never denied unless a person is wanted by Interpol," Simmons says. The real estate commission, typically 6%, is paid by the seller.
This is an excerpt from Realtor.com as it appeared on May 11, 2016. For updates or to read the current version of this post in its entirety, please click here.

Continue reading this post >