Source:
Date:
Updated:

Concierge Auctions
Thursday, April 14, 2016
Thursday, April 14, 2016


NEW YORK, April 2016 /PRNewswire/ — Luxury auction firm Concierge Auctions, the leading marketplace for buying and selling the world's most elite real estate, achieved its highest first quarter revenue in the company's history. The firm kicked off 2016 with 22 properties auctioned between January and March in six US states (AZ, CA, CT, FL, HI and UT) and 8 countries (Bahamas, French St. Martin, US Virgin Islands, Jamaica, Mexico, Anguilla, Canada and Puerto Rico).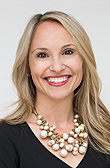 "The past quarter was not only impactful from a revenue standpoint but also as it relates to our geographic presence — over half of the properties we represented were outside of the United States," said company President Laura Brady (pictured). "While we also remain focused on our domestic growth, we've clearly established a global marketplace."
The firm's February sale of Casa Karen (pictured, below) in Los Cabos, Mexico, represented a prime example of how the auction process is a win-win-win for seller, buyer and agent alike.
For Casa Karen sellers Karen and Victor Redekop, choosing auction was the best decision they could have made. "The Concierge Auctions team is comprised of extraordinary people, and my husband Victor and I consider ourselves lucky to be part of their journey in the Cabo real estate market," Karen Redekop said. "I firmly believe working with Concierge Auctions is the best way to sell a home, not only just here in Mexico, but worldwide. Their recipe for success works – period."
The buyers, Charlyn and Wade Threadgill of Austin, TX, echoed Redekop's sentiments. "The auction process was seamless. We were able to view the property several times in advance, and were prepared on auction day with our opening bid," said Charlyn Threadgill. "On the day of, we arrived at the home to a cocktail atmosphere in full swing, which made us so excited to possibly be able to host our own! It was invigorating watching the bids change, and when ours was ultimately the final, everyone said congratulations and was genuinely happy for us. It truly felt like we were having our own party."
Debra Dodson, the broker and owner of Cabo Gold Realty, reflected on her experience as the listing agent. "I was so thankful to be involved in such a successful and exciting auction, the first of many auctions to come. It was such a pleasure dealing with such a professional, hardworking and enthusiastic team like Concierge Auctions. They not only made my job as the listing broker easier but also gave the property global exposure. Our entire real estate community watched to see the auction outcome, and I cannot tell you how many e-mails and phone calls I've received from brokers and agents thrilled to consider Concierge Auctions a new tool in their bag for selling properties."
The firm also continues to build its presence as a mainstay in specific markets of interest. One example is San Diego, California, where Concierge has successfully auctioned 7 properties in the past 18 months — totaling over $41 million in sales. Seth O'Byrne of Pacific Sotheby's International Realty served as both a buyer's and listing agent alongside Concierge in Q1 2016. In his words, "Without question, Concierge's big marketing and short timeframe create an incredible outcome. Our buyer was ecstatic to win, and the seller and agents accomplished their goals."
Founded in 2008, Concierge Auctions' business now spans 32 US states and 10 countries. Its robust pipeline in Q2 2016 already includes over 25 properties, including a California compound once owned for decades by the John Deere family, a 37,000-square-foot Anguillan estate, and the company's first ever European auction in sexy Saint Tropez, France.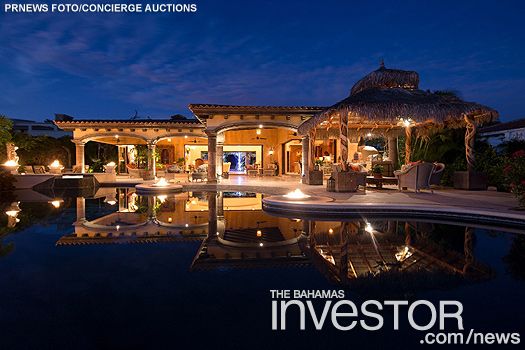 Pictured: Casa Karen, Los Cabos, Mexico. One of the properties sold by Concierge Auctions this quarter. (PRNewsFoto/Concierge Auctions)
If you or someone you know is interested in buying or selling a remarkable property through Concierge Auctions, please call 212.257.5018.