Atlantis Paradise Island has donated around 100 mangrove plants to the Bahamas National Trust's (BNT) youth arm – the Discovery Club – for a project to restore mangrove wetlands on New Providence and several Family Islands.
Atlantis through its Water Features Department, has for years assisted the BNT with both mangrove and coral reef restoration projects.

Other efforts by Atlantis to help conserve and preserve The Bahamas' natural environment include a successful captive breeding programme for green turtles , as well as breeding programmes for sharks, stingrays and most notably the endangered smalltooth sawfish.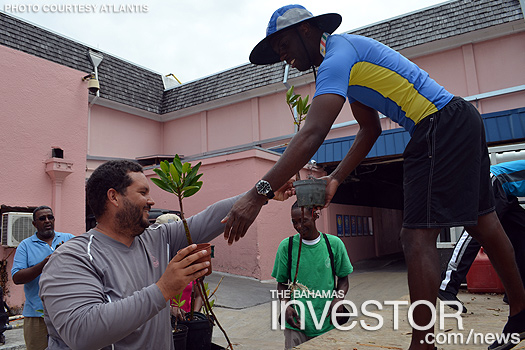 (Photo courtesy Atlantis Paradise Island)