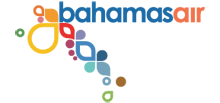 Bahamasair has announced that the airline has welcomed its second new turbo prop, as a part of the company's re-fleeting exercise. The new ATR 72-600 is the second such 70-seat aircraft to join the fleet.
The aircraft will enter into service over the next several days.
Three ATR 42-600 model planes, which have a 50-seat configuration, are also set to join the fleet.

The company has already seen the benefit of having the larger aircraft on its heavier routes, specifically Freeport, Marsh Harbour, West Palm Beach and Ft Lauderdale.
The remaining three aircraft will be delivered in time for the summer peak season.