Source:
Date:
Updated:
Author:
TTG Media Ltd
Monday, November 18, 2019
Monday, November 18, 2019
James Chapple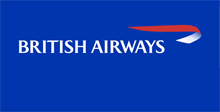 (TTG Media) – British Airways will extend its Bahamas flight programme in the spring.
The carrier will add an extra Nassau service in late March, increasing its direct service from Heathrow airport from four flights a week to five.
Its new Tuesday flight will get under way on 31 March 2020 and is on sale now.
Flights will be operated by a Boeing B777-200 aircraft offering three cabins – economy, premium economy and business.

Bahamian capital Nassau offers onward connections to the Out Islands.
BA's five-times weekly Nassau service from 31 March will from on Mondays, Tuesdays, Thursdays, Fridays and Saturdays from Heathrow Terminal 5.
This is an excerpt from TTG Media Ltd as it appeared on November 18, 2019. For updates or to read the current version of this post in its entirety, please click here.

Continue reading this post >