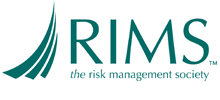 The Bahamas, represented by the Bahamas Financial Services Board (BFSB) and the Insurance Commission of The Bahamas (ICB), is participating and exhibiting in the Risk Management Society's 2015 Annual Conference and Exhibition taking place April 26-29 in New Orleans.
Under the theme "New Knowledge, New Innovations and New Encounters", the event gathers risk professionals from around the world in order to gain expertise, share experiences and be a part of the risk management community. It also an opportunity to connect with colleagues, build new relationships and learn from industry experts. Annually, more than 10,000 persons attend RIMS.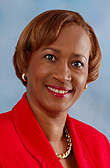 Michele Fields, superintendent of insurance at ICB, says, "The Insurance Commission regards attendance at RIMS as necessary both for the development of our staff and for the promotion of The Bahamas as a captive domicile. The broad range of topics covered at the conference enables attendees of all levels of experience to expand their knowledge and to enhance their awareness of emerging issues. We have seen significant growth in the number of cell captives in particular over the past few years and the interest in the jurisdiction continues to increase."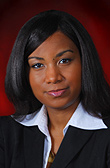 Echoing these comments, Aliya Allen, BFSB's CEO and executive director says, "We see RIMs as an ideal opportunity to promote the advantages of this jurisdiction as an insurance domicile to the thousands of global delegates who will be in attendance."
With a strong educational focus, RIMS will feature over 160 sessions, including special tracks for Rising Risk Professionals, as well as a Student Track. Its Thought Leader Theatre offers attendees additional education through a series of succinct, interactive discussions on a variety of topics.
There will also be a Senior Executive Forum: Game Changers in the Insurance Industry.
All together there will be more than 400 speakers during the conference, presenting on the full spectrum of risk management, including keynote presentations from: Erik Wahl, the internationally recognized graffiti artist, number one bestselling author and entrepreneur; motivational coach and leadership "Imagineer" and former Disney executive Simon Bailey; and Arianna Huffington, president and editor-in-chief of Huffington Post Media Group.