SAN JUAN (LAHT) – The Bahamas have emerged as the most attractive Caribbean destination for developers as well as for celebrities and other wealthy individuals seeking private hideaways.
Although many Bahamian real estate firms are reluctant to give out information on buyers, the identities of some have become public.
It is known that in 2004, after shooting the first "Pirates of the Caribbean" film in the Bahamas, actor Johnny Depp (pictured, top) paid $3.6 million for a 45-hectare (111-acre) cay.
The actor is said to have created an environmentally friendly oasis on the island, which relies largely on solar energy.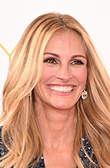 Julia Roberts (left) is among the many other Hollywood stars to have acquired property in the archipelago near the Florida coast.
The Bahamas consists of some 700 islands and about 10,000 uninhabited cays that can be had for prices ranging from $750,000 to $62 million, according to Canadian firm Private Islands.
This is an excerpt from Latin American Herald Tribune as it appeared on April 28, 2015. For updates or to read the current version of this post in its entirety, please click here.

Continue reading this post >