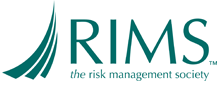 Representatives from the Bahamas Financial Services Board (BFSB) and the Insurance Commission of The Bahamas (ICB) will attend the annual Risk & Insurance Management Society (RIMS) Conference, which takes place in Denver, Colorado, April 27-30.
The BFSB will promote the captive insurance advantages that exist in The Bahamas, while the ICB will be on hand to answer questions about the licensing process and regulatory framework for captive supervision.

With nearly 10,000 registrants and more than 400 exhibitors expected to attend the annual conference, RIMS is the largest gathering of risk managers and practitioners and continues to be one of the leading forums to gain access to business prospects and to learn of trends and business strategies.
Under the theme "Take Your Knowledge to New Heights", the conference will include more than 160 educational sessions, a 60 per cent increase over last year's event.
The conference provides an opportunity for participants to stay abreast of developments in the captive space that may influence the Regulator's supervisory approach.
The BFSB-ICB team has become a regular fixture at RIMS and other major insurance industry forums as part of a concerted effort by the jurisdiction to re-establish The Bahamas as a preferred choice for captive business.
"It is imperative that The Bahamas has a visible and continuous presence at events like RIMS," says Aliya Allen, BFSB's chief executive officer and executive director.
"The captive industry is highly competitive with all of the historic jurisdictional players strongly entrenched and fighting to keep their business. Our message however is gaining traction as we are seeing growing interest in The Bahamas."
The key message according to Michele Fields, ICB's superintendent, is that the Bahamas' regulatory environment offers the efficiency and flexibility to meet the business needs of entities in a constantly evolving market driven by regulatory and competitive pressures.
"We have worked hard to establish an effective regulatory regime that provides a clear path to establish captive entities in The Bahamas," she says.
"That message is beginning to resonate strongly, translating to more and more enquiries and steady growth and development of our captives sector."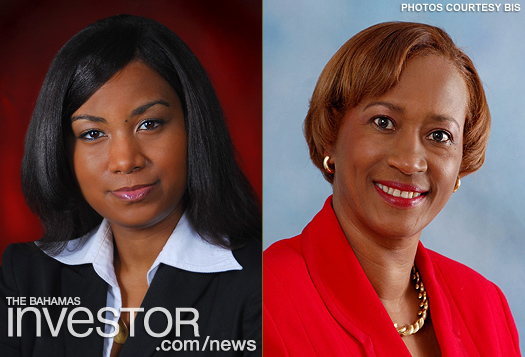 Pictured: Aliya Allen (left), BFSB's chief executive officer and executive director and ICB's superintendent, Michele Fields. (Photo courtesy BFSB)