During this month and next, the Bahamas Financial Services Board (BFSB) is continuing to participate in a variety of conferences, briefing visits and holding a Bahamas Landfall event.
In May, BFSB participated in a Henley & Partners conference in Zurich, as well as a mini briefing visit incorporating one-on-one meetings with a number of advisors in Zurich and Geneva.
The following week, the BFSB was in Sao Paolo, Brazil for the Private Wealth Brazil Forum on May 14.
As a key sponsor, BFSB presented and exhibited at the forum, in collaboration with the Ministry of Financial Services and representatives from a number of member firms.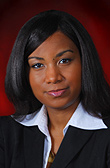 BFSB chief executive officer Aliya Allen says, "PWM Brazil was a highly successful conference with much interest displayed in Bahamas structures for planning purposes. The Bahamas presentation focused on diversification, governance and succession, utilizing a case study that drew on the practical experience of the panelists and highlighted how The Bahamas could help fulfill each of these goals."
While in Sao Paolo, BFSB also hosted a number of one-on-one briefing sessions for external intermediaries.
On May 29 in Miami, BFSB takes on a Silver Sponsor position at STEP Miami's 6th Annual Summit.
Allen says: "The STEP Miami Summit is an excellent opportunity to review the latest issues concerning international private client planning, presented by the leading professionals in the area. For practitioners, the event is a great opportunity to meet and share best practices with peers."
Mexico will be the focal point for BFSB in June when it participates as a sponsor, presenter and exhibitor at the Private Wealth Mexico Forum in Mexico City on June 16, followed the next day with a Bahamas Landfall event in the same city.
Bahamas Landfall: Destination Mexico is being cosponsored by the Ministry of Financial Services, and member firms Ansbacher Bahamas Ltd, Deltec Bank & Trust, Equity Bank & Trust, and Windermere Corporate Management.
CEO Allen says all of the events will see participation by a number of BFSB member firms with Landfall Mexico expected to attract the greatest interest by member firms in terms of attendance and sponsorship.
"As the second largest economy in Latin America, Mexico offers untapped business opportunities for Bahamian wealth and asset management service providers," says Allen.
"We saw the same opportunities in Brazil a number of years ago and developed a strategic game plan to increase the Bahamas presence and, in the case of ICON, create a product that was specific to Brazil. Our success there speaks to the wisdom of that decision and the efforts and investments we have put behind it. We think Mexico holds the same promise of success."