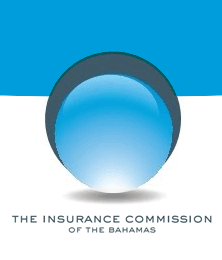 The Bahamas Financial Services Board (BFSB) and the Insurance Commission of The Bahamas (ICB) are partnering to provide full scholarships for the Associates in Captive Insurance (ACI) designation offered by the International Center for Captive Insurance Education (ICCIE).
ICCIE is the first and only comprehensive captive insurance education program in North America, and its mission is: "To be the premier provider of captive insurance education and to offer the pre-eminent professional designation in captive insurance."
The courses offered are relevant to any domicile around the world, and their faculty members are recognized for their expertise in various captive insurance specialties.

The professional designation was developed in response to a need identified by captive insurance professional, and has been acknowledged as the standard in the industry.
The ACI designation includes five core courses, all of which can be taken via online, instructor-led asynchronous learning.
The core curriculum includes: An Introduction to Alternative Risk Financing Mechanisms; Understanding Risk and Risk Retention Mechanisms; Protecting the Captive: Predicting Risk; Reinsurance and Other Transfer Mechanisms; Forming and Operating a Captive; and Business Ethics in the Captive Insurance Industry.
In addition to the core courses, ACI designation students take two electives, and three "hot topic webinars."
The ICCIE elective courses are included in the designation and are taught via instructor-led scheduled online classes. Alternatively, students may take approved elective courses with the American Institute of Chartered Property Casualty Underwriters (AICPCU) and/or the Insurance Education Association (IEA).
BFSB chief executive officer Aliya Allen points out that the initiative is being undertaken in collaboration with the Bahamas Insurance Association and the Insurance Institute of The Bahamas, who will also form part of the evaluation committee for selecting scholarship recipients.
"Especially targeted are those persons who are interested in the captives sector and who have an intention to work in or to assist the industry," Allen says.
While there is no means test involved in consideration, senior executives will not be considered for the scholarships.
Application forms can be collected from BFSB's offices in the Montagu Sterling Centre, East Bay Street, or by contacting BFSB at info@bfsb-bahamas.com.