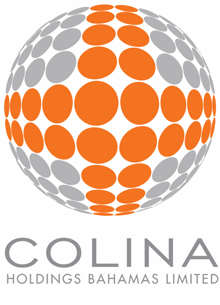 OLDWICK, N.J.–(BUSINESS WIRE)–A.M. Best Co. has revised the outlook to stable from negative and affirmed the financial strength rating of A- (Excellent) and issuer credit rating (ICR) of "a-" of Colina Insurance Limited (Colina). Concurrently, A.M. Best has revised the outlook to stable from negative and affirmed the ICR of "bbb-" of Colina Holdings Bahamas Limited (CHBL) (BISX: CHL) (both domiciled in Nassau, Bahamas). Colina is a wholly owned subsidiary of its publicly traded parent, CHBL, and CHBL is majority owned by AF Holdings Ltd. (AFH).
The rating affirmations for Colina reflect its leading position in the life/health market in The Bahamas, its adequate risk-adjusted capitalization, stabilized operating results and conservative reserving practices. As a life/health market leader, Colina has maintained its competitive advantages within The Bahamas.

The revised outlook reflects the company's return to what A.M. Best considers a normalized earnings profile with the expectation of more consistent operating results moving forward.
Nevertheless, A.M. Best remains concerned with the risks associated with Colina's high concentration in real estate investments relative to the total equity of the company and the continued delinquencies in its mortgage loan portfolio, which are attributable to the continued weakness in the Bahamian economy. While the company's earnings performance has improved, a prolonged deterioration in the local economic environment can create a negative effect on its core life/health insurance lines. In addition, while profitable, certain business lines have continued to report volatile results.
Colina is well positioned at the current rating level. Downward rating actions could result if a material deterioration were to occur in Colina's operating results, worsening delinquency rates within the mortgage portfolio were recorded and/or a deterioration in the Bahamian economic environment.
The methodology used in determining these ratings is Best's Credit Rating Methodology, which provides a comprehensive explanation of A.M. Best's rating process and contains the different rating criteria employed in the rating process. Best's Credit Rating Methodology can be found at www.ambest.com/ratings/methodology.
A.M. Best Company is the world's oldest and most authoritative insurance rating and information source. For more information, visit www.ambest.com.