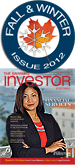 There are few better ways to see the archipelago than from the cockpit of a private airplane. From the skies you can spy each island's meandering contours, unique features and secluded bays. As an advertisement for island living, it is the best showroom in the world.
"I've sold many properties by flying clients over the islands," says Peter Dupuch, former commercial pilot with Bahamasair and the founder of ERA Dupuch Real Estate. "The Bahamas is made for planes. It's just lovely to fly to the different islands; each one has a different character."
Dupuch fell in love with flying at an early age. "My cousin used to take me up when I was five years old. I remember sitting in his lap as he would fly, and that got me hooked." A few years later, the budding pilot with a love of travelling fast, pursued his desire to take to the skies, learning to fly in Opa-Locka, Florida, in a Cessna 150–a two-seater plane with a 150 horse-power engine that Dupuch describes as "like a big mosquito."
Going from a trainee pilot to a commercial pilot in just seven months, he joined the Royal Bahamas Police Force in the 1980s, and flew charters for five years, before working for Bahamasair from 1985 to 1991.
Flying is now an integral part of his real estate business and gives him the freedom to run his company how he wants. "Being your own pilot means you can be your own boss," he says.
As well as showing clients the properties, every so often he flies what he calls "agent caravans" taking employees up in his Piper Aztec–a six-seater, twin-engine, low-wing aircraft–so that they can see the islands for themselves. "It's a great way to get information for listings. We go to one island or another, have lunch, tour the island by plane and by land and return to Nassau in the afternoon."
Bird's eye view
Mike Lightbourn, the president of real estate firm Coldwell Banker Lightbourn Realty, has also added piloting to his professional skill set. "For my business, having a high-wing plane is good, because when you look down, you don't have the engines in the way, this is handy for taking aerial photographs of islands and houses for listings."
As someone who regularly flies from island to island for business and pleasure, Lightbourn knows firsthand the benefits of piloting his own aircraft. "You can come and go when you feel like it. You don't have to wait around and check-in an hour and a half ahead–you just go."
He decided to become a pilot more than 30 years ago when he was a Member of Parliament for Abaco. His political duties often required him to travel extensively between New Providence and the Family Islands. "I represented the Family Islands and I would waste one day going and another day coming back [by commercial airlines]."
Lightbourn took flying lessons from a Bahamasair pilot and earned his pilot's license in 1979. That year, he bought his own plane–a Cessna 172, for $16,000–which he still flies to this day. "It's one of the few things made of metal that actually goes up in value," says Lightbourn of aircraft. "They last a long time. You just have to maintain them properly and replace the engine every 32,000 flight hours."
Place to land
Many private plane owners in The Bahamas keep their aircraft at Odyssey Aviation, an independent fixed-base operator (FBO) with four locations throughout The Bahamas, specializing in hassle-free air travel, including a full concierge service. Their clients include private plane owners, as well as ultra-high-net-worth visitors to the islands.
"Our service level is the same, whether you own a single-engine plane or a Gulfstream V business jet," says Ruth Thackray, Odyssey's representative for marketing and customer development. She notes that a growing number of Odyssey's clients pilot their own planes, with Piper aircraft and Cessna 402s among the most commonly seen. "Piloting your own plane is becoming more accessible for many businessmen," she adds.
Flight instructor Frederick McPhee says that lately he has seen a growing interest from high-net-worth professionals in learning to fly and own their own planes. "We see a lot of young guys looking to get into an aviation career," he says. "But we also see professionals coming in who want to fly their own plane for business. This is something that is picking up."
Flying for pleasure
When Lightbourn flies his plane for business, he travels at least twice a week, but it's when he flies for pleasure that he can truly appreciate the advantages of owning his own plane.
"I basically go to Abaco every weekend, mostly to go and try to relax," he says. "My favourite place
to go is Stella Maris on Long Island. When I'm there, I feel like I'm at home. I've tried to figure out how many times I've been there since the 1970s, and I reckon it's well over a hundred times. I don't think I could have done that without my own plane."
For Dupuch, who flies at least twice a month taking his family with him, one of his favourite places to fly to is Exuma. "Norman's Cay and Great Harbour Cay are my two favourite places. We can go there for lunch and back. The beach is right next to the runway, so you don't need to rent a car. You just land at the airport and walk across the street. At Norman's Cay, you walk across the runway and you're at the beach. It's the best way to experience The Bahamas."
Calgary to Abaco in less than six hours
In February this year, Lindroth Development Co Ltd welcomed the arrival of its latest acquisition–an eight-passenger, twin-engine Britten Norman Islander aircraft for use at its Schooner Bay sustainable community development in Great Abaco.
James Malcolm, director of marketing, sales and public relations, explains that the new plane is used regularly for flying employees, sales prospects and homeowners to and from Nassau.
"We tend to fly two to three times a week, with 30 minutes flying time between Nassau and Sandy Point, Abaco," says Malcolm.
"We've had owners arriving in Nassau from Calgary [Alberta, Canada] who [then] fly up on our plane. Calgary to Abaco in less than six hours–they love it."
Lindroth representative Carter Redd notes the new plane has also become an invaluable marketing tool for Schooner Bay. "It allows us to control the arrival and departure experience for our marketing guests, as well as homeowners. Indeed the plane saves us considerable time, permitting our homeowners more quality time with friends and family on property, as well as more focussed, productive time for the project's executive team," he says.