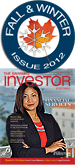 As the financial services sector adapts to recent global developments, accountants are coming to the fore in ensuring The Bahamas remains compliant and maintains its competitive edge.
Accountants are integral to financial services and offer an array of products to help financial providers perform better, tighten their controls and refine their business models. With the impact of the global recession still being felt, accountancy firms are having to dig deep into their wealth of knowledge to help meet client needs.
Advisory leader at PricewaterhouseCoopers (PwC) Bahamas Kevin Seymour explains:
"Our advisory space has undergone a metamorphosis in response to the global economic decline. Clients are demanding a lot more from us as financial services providers, both locally and internationally."
In response to the increased demand for a higher level of service, PwC has strengthened its offerings in insolvency services, corporate and fiduciary services, litigation support and information-technology consulting, among others.
In late 2011, the firm established its first forensic accountancy division. Lenny Abrahams, a former police officer brought from South Africa on a two-year contract to lead the new department, says: "Forensic accountancy is relatively new in the private sector in The Bahamas. From global statistics, we know that white collar or economic crime is on the increase. There has been a downturn in the economy; when that happens the incidents of fraud increase. We want businesses to be more proactive to minimize these risks."
PwC is not the only company diversifying its portfolio to meet the needs of clients. "Accountancy firms are more than just accountancy firms now," says Deloitte Bahamas' managing partner Raymond Winder. "They provide thousands of different kinds of services. You name it, we do it. [At Deloitte] we want to continually expand our other financial advisory services into areas such as liquidation, restructuring, consultancy and our taxation arm, which is growing."
According to Winder, one of the industry's strengths in The Bahamas is the prevalence of "big name" firms that operate internationally and can guarantee that clients in the jurisdiction receive the same level of service as those in other countries. "We represent the global industry," he says. "The largest global firms are all represented in The Bahamas and firms must follow a certain standard—we must follow international accounting standards—these are the drivers that put the accounting profession in a global arena."
Strengthening the sector
The Bahamas Institute of Chartered Accountants (BICA) currently has 600 members and 300 licensees—members being those who have achieved an accountancy certification and licensees being those who perform auditing, taxation or review services.
According to the institute's president Julian Rolle, who is also a senior manager at Ernst&Young in financial services, banking and capital markets, accountancy is in a boom period. "The profession is growing and there is a great deal of interest in it," he says. "Twenty years ago we had around 230 members; 40 to 50 have joined just in the past two years.
"The level of local talent is high and getting higher. It is difficult to become certified in The Bahamas. The average institute requires two years to become licensed, but in The Bahamas it is five. The level of professionalism we have here in this country is very high."
Seymour agrees: "Our greatest asset is our people. We do have some of the most promising and skillful people within the profession and we just need to bring that to bear now on the marketplace."
The PwC advisor also believes that an important part of developing this local talent is giving trainees the chance to learn from their colleagues around the world. "We have been sending our people overseas for years. It gives them exposure to other systems. Exchange is very important to our future development. We have demonstrated in the accountancy sector that we are prepared to do that."
Winder at Deloitte Bahamas would like to see greater training opportunities, so local talent can be finely tuned to service specific niche markets. "We can strengthen the local profession by broadening training opportunities and by broadening the types of services that could be offered," he says. "Our profession has attracted quite a number of the best and the brightest. We have been able to train and develop Bahamian accountants to meet the demand of the industry, but, because the industry is always changing, there will always be a need to bring in individuals with specialized skills."
BICA is hoping to establish a mentoring programme in the coming year. This will provide younger members of the profession with the chance to interact with more senior colleagues. The proposal has been well received and Rolle is keen to see it put into practice. "We want to make sure we give as much opportunity to the younger accountants to learn what it is like to be in the profession, and what they should do to make their careers better going forward. We are trying to promote more cohesiveness within the profession."
Regulatory gatekeepers
Highly skilled accountants bringing their knowledge to bear on the financial services industry has become even more important in recent years, as offshore financial centres are subjected to increased levels of scrutiny and a heavy regulatory burden. "It is a time of change. There is a lot of regulation around and we are the gatekeepers," says Winder. "We are having more and more regulation emanating from other jurisdictions. Regulators are getting more demanding, so our clients are relying on us to get them through that process. That is going to affect us for years to come."
As of March 2010, The Bahamas had signed 22 Tax Information Exchange Agreements (TIEAs), as per the Organisation for Economic Co-operation and Development's (OECD's) mandate. Since then a further six have been created. This has set the stage for further legislation, as the G20 countries turn their attention to offshore hubs—placing an even greater emphasis on compliance. "[The G20 countries] will be asking for more transparency; a deeper level of accounting for transactions. The profession will be in a position to meet those demands. I see the profession growing from that," says Winder.
"The Bahamas has gone through a tremendous transformation with the TIEAs. We are carving out a niche in the wealth management space," agrees PwC's Seymour.
Other international compliance efforts are also in motion. Set to make its mark on the financial services sector in the near future is the US Foreign Account Tax Compliance Act (FATCA), which comes into force January 1, 2013, and requires all foreign financial institutions (FFIs) to provide information on US clients to the US Treasury. FATCA is designed to widen the scope of the current Qualified Intermediary (QI) system and an increasing number of FFIs in The Bahamas are turning to accountants to help guide them through the new legislation and prepare for its enactment.
"FATCA is the QI regime on steroids," explains Seymour. "Its provisions ostensibly are intended to target non-compliance by US taxpayers who use foreign financial accounts. PwC in The Bahamas, in conjunction with other member firms in the region, are assisting a number of FFIs by carrying out FATCA Readiness Assessments.
"Although the QI and FATCA regimes are viewed by some as an overreach by the US government, non-cooperation is not an option."
Rolle at BICA sees the positive side of the FATCA legislation, claiming that once FFIs adjust to the change, it will benefit them in the long run. "FATCA is going to bring a change in the way certain entities do business. Once everyone has a grasp of what is going to be required of them they will move forward and embrace it. The more you know about your clients, the better. Is it going to be painful? Yes. Are you going to get some benefit if you look at it in the right way? Yes."
In order to keep abreast of international regulations, The Bahamas has been updating its own legislation. At least 15 new financial services related Bills were passed in 2011 dealing with a range of issues from trusts to insolvency (see page 38). As Rolle explains, accountants are often integral to the consultation process ahead of legislative change.
"There has been a lot of regulation passed in The Bahamas and we have helped work on that, particularly with the new insolvency regime and the trust legislation. Those things affect accountants across the board."
Targeting growth
Without such a proactive approach, the jurisdiction would lose its competitive edge. Accountants are optimistic that because of the changes to the legal infrastructure, financial services in the jurisdiction can continue to thrive and even grow. "The industry overall in The Bahamas will continue to expand in line with the economies we serve the most," says Rolle. "When we talk about reaching out to emerging markets, we have to ask ourselves what we have to offer clients from Brazil, China or Singapore. Those are the types of markets we need to look to service.
"Though these are tough times, I do think we have the level of professionalism to provide quality services to emerging, as well as established, markets," he concludes.
"I see The Bahamas playing a role not only in wealth management, but also in those countries that are currently experiencing phenomenal growth," suggests Seymour. "We are not the general store where you get all the products; we are a different player in a small niche that exploits the track record we have built up for ourselves."