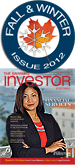 "Abaco has always been the rebellious child of The Bahamas," says local businessman and president of Abaco Chamber of Commerce Michael Albury. And history proves him right. In 1973, while the rest of The Bahamas was gearing up for independence, there was vehement opposition in Abaco—the only island to seriously consider breaking away and retaining its status as a British colony.
Anti-independence fervour died down, however, and today Abaco is one of the most popular and thriving Family Islands in The Bahamas chain.
Despite being collectively referred to as Abaco, the Abaco islands are actually a chain of islands and cays, a mini archipelago within the bigger Bahamas archipelago. The largest and most populous islands of the 120-mile-long chain are Great Abaco and Little Abaco and these attract year-round visitors. According to figures from the Ministry of Tourism (MOT), around 90,000 tourists stream through Abaco's 17 registered docks and two international airports each year, with the international airport at Marsh Harbour on Great Abaco being The Bahamas' second busiest. These tourists must like what they see, as 70 to 75 per cent are repeat visitors.
Most come for the area's natural beauty and amenities. Abaco enjoys the reputation of being the best spot in the country for boating and plays host to numerous international fishing tournaments and regattas throughout the year, which attract a large contingent of big game fishermen and sailing enthusiasts.
"Abaco is all about the boating and geographically it is very unique," explains Albury. "We have a 90-mile-long protected bay. We offer something that no other island in The Bahamas offers, because it is sheltered."
Second-home development
In addition to the temporary vacationers, Abaco is known for its sizeable community of second-home owners, who integrate well into the island community. "Home rentals is a huge business," says Wynsome Ferguson, manager of MOT's Abaco office. "A lot of families are attracted to Abaco because they feel safe here. They have friends on the island and our children play with their children. It is one big happy family."
According to Ferguson, there are around 3,000 second homes in the Abacos and this number could rise as the economy rebounds.
"The second-home market is very strong. Second-home owners on the island are helpful, not only in terms of coming and spending money, but also because they include a wide variety of business owners and entrepreneurs who share [their knowledge and skills] with us," he says. "They contribute a tremendous amount."
With the market for holiday homes going strong in the Abacos several developments have sprung up in recent years to target this market.
Construction began at Serenity Point, a luxury community in Great Abaco, in 2009 and the company behind the development, Anco Lands Ltd, began selling lots from March 2010. Ridge and hilltop sites start from around $300,000 and the company says it has seen considerable interest from overseas, in particular from Canadians. Demand for properties on the 46-home site has been such that the company is expanding further–building a clubhouse, which, with associated facilities, represents an investment of around $1 million.
Adjacent to Serenity Point lies the 220-acre Schooner Bay Village, another development hoping to appeal to foreign buyers. The site features a 14-acre harbour and, once completed, will house over 50 businesses, including shops, restaurants and a bonefishing lodge, alongside luxury homes.
At the higher end of the market is the Abaco Club on Winding Bay where homes range from just under $500,000 to $2.9 million and include concierge services provided by the Ritz-Carlton, which acquired the development in 2008.
"Although the market has changed considerably, The Bahamas remains a sought-after vacation market," says Ed Kinney, vice president of corporate affairs and communications at the Ritz-Carlton Destination Club.
"The climate and atmosphere of Abaco are very attractive to foreign travellers. Great Abaco island is a premier water sports and golfing destination."
The 534-acre private members club includes an 18-hole golf course, spa and equestrian centre.
According to Albury, the secret of Abaco's success lies not only in its physical attributes, but also in its inhabitants. "[Second-home owners] are coming here because they find people who are welcoming, friendly and happy they are here," he says. "They can mingle with the locals and, through their input, some of the locals have built niche businesses that support them. A lot of busnesses here are built almost upon request."
Island investment
In 2011, several large-scale infrastructure projects got off the ground in Abaco, which the government hopes will facilitate business, entrepreneurship and growth on the islands. As the then Minister of the Environment Earl Deveaux told attendees at last year's Abaco Business Outlook conference: "Abaco has had significant capital investment. Improved infrastructure, state-of-the-art communications and technology and improved services are key components for attracting investment. All these components are either in place or well on the way in Abaco.
"Abaco is poised for expanded development, investment and economic growth."
Work already completed on the islands includes construction of a new multi-million-dollar government administration complex and a Bahamas Electricity Corp (BEC) power plant at Wilson City. More work is underway, with millions of dollars worth of contracts awarded last year for the construction of a major highway in central Abaco, upgrades to the airport at Treasure Cay and a complete overhaul of the Marsh Harbour International Airport. The new $23.7-million airport terminal and control tower are expected to be open by the end of 2012 and include 22 counter positions, two restaurants, a passenger lounge and eight retail shops.
Chinese investors have also been keen to develop Abaco's infrastructure. At the start of the year, the government announced it would receive a $40-million loan from the country–to be repaid over a 20-year period–to construct a new bridge linking Great Abaco and Little Abaco, as well as a port in North Abaco. The China Harbour Engineering Company Ltd has been contracted to carry out the construction and expects to complete both projects by the end of 2013.
The Little Abaco Bridge, which is expected to cost over $6.5 million to construct, will have an opening of 150 ft to restore tidal flow between the islands and allow small crafts to pass through the area safely. It is expected to benefit not only life on land, but also the underwater environment, as it will revive fish migrations.
The $33-million North Abaco Port will be situated at Conch Rock Creek on Little Abaco and consist of a 45-acre international and domestic cargo port encompassing a bulk cargo berth, container berth, marina with refuelling facilities and office space.
Room for growth
With such a surge in investment, Abaco is better positioned than ever and ripe for more foreign investment, according to Albury who says: "There is tremendous potential for growth in Abaco. We are poised for it and we have the infrastructure for it.
"We are in that niche of still having the Out Island lifestyle—we have the mom-and-pop businesses and you can still find a dozen beaches where yours are the only footprints—but you also have the services necessary to lead a comfortable life."
Wynsome Ferguson agrees:
"I think [the infrastructure improvement] is a plus for the island. Once you have the infrastructure in place, people come.
"The market is there and once the economy kicks back into full gear, Abaco is going to explode.