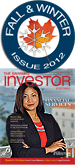 In some offshore financial centres, compliance officers are little more than window-dressing. Yet, long before Enron-type embezzlement scandals and Bernie Madoff's $65-billion Ponzi scheme drove home the necessity of solid oversight to detect and prevent wrongdoing, Bahamian professionals were taking steps to build a strong culture of compliance within the financial services sector.
Well-regulated offshore jurisdictions, such as The Bahamas, are key players in the international financial community. To a competitive jurisdiction, anti-money laundering and compliance experts such as Cheryl Bazard, founding president of the Bahamas Association of Compliance Officers (BACO), are worth their weight in gold.
According to Bazard, the back office of a financial institution is "the heart and the brain," dealing with everything from setting lending, credit risk, operational policies, and setting audits to corporate governance standards for boards, which Bazard describes as "crucial."
"When I entered the financial services sector, people would ask, 'What is a compliance officer? What do you do? Are you there to police it?'" recalls Bazard. "Now that we've
seen Enron and others collapse, because of improper corporate governance and a lack of oversight, it has been interesting to see the perception of compliance officers change from 'I don't know what you do in the bank' to something that is respected."
Legal beginnings
Bazard was called to the Bar of England and Wales in July 1991 at the age of 22, and to the Bahamas Bar in August of that year. A former counsel at the Attorney General's Office, Bazard also worked as a Stipendiary and Circuit Magistrate before entering the financial services sector as the compliance officer for CIBC Bahamas Ltd–a financial institution that had 13 branches at the time, 12 local and one in Turks & Caicos.
The transition involved mastering a whole new set of skills. Traditionally the primary responsibility of the compliance officer is to ensure a company's operations are in line with all laws, rules and policies, both nationally and internationally. A secondary function is to develop a process to manage present and future risks, both critical functions for the stability of financial institutions and the jurisdiction in which they operate.
Doubling as a compliance and money laundering reporting officer, Bazard was esponsible for the business risk review programme, which encompassed a team of credit, operations and compliance professionals. They reviewed and assessed branches and other business units to see if they complied with the prescribed standards.
"We were able to ask financial institutions whether they were in compliance with these standards, and if they weren't, we could explain the risks," says Bazard. "What is much more important than any other risk, even financial risk, is your reputation. Once you lose that, you have nothing. International investors need to know that their money, once it comes here, is not going to evaporate with no one able to say where the money has gone."
BACO is born
Being relatively new to the sector, in March 1999, Bazard hosted a networking event that attracted 30 individuals from offshore and retail banking, law and law enforcement.
From that initial gathering on the penthouse floor of the CIBC building, a committee was born. "When BACO was formed it was visionary," says Bazard. "Prior to its establishment, no one knew the compliance officers in the other financial institutions. I thought it best to bring them together in a meeting." The meeting's attendees would later become the founders of BACO–an organization that seeks to share best practice, provide professional training for its members and promote the integrity of the jurisdiction as one that meets the highest international standards. Bazard became the association's first president.
"We were interested in the reputation of our jurisdiction. When you're coming from the Caribbean region, there's never a level playing field; you're always looked at as some banana republic or you're sipping something under a coconut tree in the middle of the day," says Bazard. "We wanted to establish the fact that we were serious about our work. We were not about stopping business in financial institutions, but about creating an environment where they could flourish financially within the proper regulatory framework."
Breaking down boundaries
Once the organization's constitution was drafted, the next step was getting it sanctioned by The Central Bank of The Bahamas.
"The backlash came almost immediately," Bazard recalls. The general thinking was that the new organization should come under the umbrella of an existing body. BACO balked at the suggestion. The association argued that in order to be effective it had to remain autonomous.
"We went to a meeting with then governor of the Central Bank Julian Francis. He agreed with our position," says Bazard. "We had his blessings and that was all we needed." One of the mandates the governor suggested was the need to train and educate members. Acting on his advice, BACO began to host seminars. "When our training began, it grew to such a large extent that there was never enough room," says Bazard. "Compliance officers were hungry to learn what was out there. We governed ourselves according to international best practices. In instances where Bahamian legislation was of a higher standard than that, then we substituted it."
BACO then reached out to the London-based International Compliance Association (ICA). Together they launched the Compliance Certificate in Corporate Governance and Money Laundering offered through the Bahamas Institute of Financial Services (BIFS). The ICA programme has graduated hundreds of Bahamians since then.
"We want our people to have these international designations to show the world that you can't come here and say we are not doing anything, and that we can't compete with the best," says Bazard. "That's wrong, because we can."
According to Bazard, BACO lent its experience and its constitution to Caribbean countries seeking to establish similar organizations. The Bahamas became a founding member of the Caribbean Regional Compliance Association.
Fighting blacklisting
Despite the jurisdiction's best efforts, in June 2000, The Bahamas was characterized as a "tax haven" and labeled "uncooperative" by the Organisation for Economic Co-operation and Development (OECD). The organization sought the unfettered disclosure of clients' information from financial institutions and professionals in The Bahamas in order that foreign taxes could be levied on their income and gains. That same month the country was included in a Financial Action Task Force (FATF) list of uncooperative jurisdictions in relation to the prevention of money laundering.
The Bahamas had until July 31, 2001, to commit to the OECD that it would eliminate its "harmful tax practices." That is, commit to disclose tax information. Failure to make such a commitment would result in The Bahamas being "blacklisted" and subject to defensive measures." The most important member of the OECD, as far as The Bahamas was concerned, was the United States, so the jurisdiction committed to a Tax Information Exchange Agreement with its powerful neighbour.
"By the time The Bahamas became blacklisted, we had made a good case. The Bahamas could say to the FATF and the Caribbean Financial Action Task Force (CFATF) that it already had a group of people who had come together on compliance, even without being told to," says Bazard. "We sat with the government on every FATF, CFATF and IMF [International Monetary Fund] meeting. We went hand-in-hand with the government to show the world that The Bahamas was serious about compliance and that it was really unfair to have landed on the list."
The government wasted no time overhauling legislation governing the financial sector. Nine new laws were enacted on December 29, 2000. These provided for more comprehensive and enhanced supervision of financial institutions, corporate service providers and international business companies (IBCs). The laws helped to establish a more coordinated system of deterrence against money laundering and other criminal abuses within the financial sector through increased international cooperation in the oversight of the financial system.
"I'm not saying we were a perfect jurisdiction, but I know, having worked in the industry, that these people are serious about what they do," says Bazard. "They are serious about being on the cutting edge of the financial services sector. They are serious about taking it to a higher standard."
Regional Director
In 2002, when CIBC of Canada and the UK's Barclays merged their Caribbean operations, Bazard was promoted to regional director of compliance for the new Barbados-based entity, FirstCaribbean–one of the region's largest banks. The Bahamas-based Bazard had responsibilities for compliance and anti-money laundering matters in 15 jurisdictions. Bazard led a team of seven full-time and eight part-time professionals, situated throughout The Bahamas, the Caribbean and Belize.
"Cheryl's promotion into one of the most unique and demanding compliance roles in this region is in recognition of her accomplishments at CIBC (Bahamas) Ltd," said Terry Hilts, then retail director of the FirstCaribbean Group in Nassau, at the time. "She has been pivotal in developing a strong internal control, compliance and money laundering prevention culture and has contributed in helping to make the complex combination possible. Senior management at FirstCaribbean are confident that she will succeed in building an effective compliance culture in FirstCaribbean."
The following year, Bazard received the Bahamas Financial Services Board (BFSB) Professional Excellence Award. The annual awards programme recognizes excellence in performance among industry practitioners.
Giving back
After seven-and-a-half years of compliance and corporate governance, Bazard returned to private practice in 2006, with the opening of Bazard & Co. As an anti-money laundering and compliance consultant and trainer, Bazard lectures at the BIFS, where she wrote and teaches the Financial Certified Planning Course. She has also been an associate tutor at the Eugene Dupuch Law School, but now limits herself to occasional "cameo appearances."
At 43, Bazard has accomplished much in her professional and private life. She has three sons with husband Dante; coaches soccer for the Cavaliers Football Club and sings in the Mount Tabor Gospel Choir. She also sits on a diverse number of boards including: the Bahamas Star Gymnastics; the Ethics Committee of the Bahamas Bar Association; the Securities Commission of The Bahamas Disciplinary Committee; and the National LEAD Institute–a programme which helps at-risk young men and former prison inmates.
"I had someone tell me at age five that because of my background, being the last of 10 children, I would never make it. It left an indelible mark on me, but it drove me to become the best me," says Bazard. "My mother was a housewife. My father was a police officer, so college wasn't high on the agenda. When you come from that kind of environment, you owe it to the next generation to show them that you can do it, regardless of what circumstances you come from."
Bazard credits blind ambition as the key to her success. "If you have enough passion for something, you can make it happen," says the attorney, who attended the University of Buckingham with only her first term paid and not knowing how the other terms would be covered. "My thing was, don't dare me, because I'm going to prove to you that I can do it, despite the odds."