The Bahamas has been re-elected to the Council of the International Maritime Organization (IMO) at its 31st Assembly, taking place in London this week.
The island nation joins Jamaica as the only countries from the Caribbean region on the 40-member IMO Council and was granted the position in recognition of its "special interests in maritime transport or navigation."

The Bahamas has the eighth largest shipping registry in the world, according to the United Nations Conference on Trade and Development (UNCTAD), and is the only country in the region in the top ten.
The newly elected 2020-2021 IMO Council will meet following the assembly, which runs until December 4. The session agenda includes measures to prevent fraudulent registration of ships, procedures at ports and progress on the world maritime theme for 2019 — achieving a barrier-free working environment for women in the maritime sector.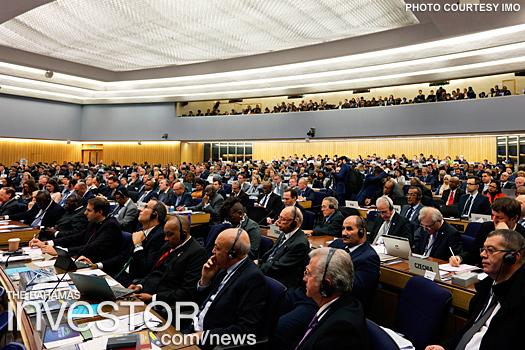 Pictured: More than 1,700 delegates attended the 31st session of the IMO Assembly. (Photo courtesy the IMO)