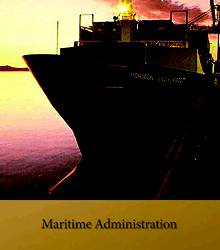 A documented National Strategy for the maritime administration of The Bahamas was produced at the end of a stakeholder workshop held last week in Nassau.
Participants in the workshop actively discussed and debated the International Maritime Organization's (IMO) expectations of a maritime administration, described in Assembly Resolution A.1054(27) Code for the Implementation of mandatory IMO Instruments, with a view to developing the recommended National Strategy.
Participants agreed that a comprehensive strategy is critical to maintaining full compliance with all national obligations and the efficient deployment of national resources.

The resulting National Strategy document addresses a wide range of stakeholder responsibilities and is designed to enable and facilitate close co-operation in efforts to meet the complex demands placed on a modern maritime state such as The Bahamas.
The workshop participants agreed that implementation of the National Strategy will ensure that The Bahamas further enhances its international reputation as a maritime administration of quality and integrity that meets the highest standards of safety and environmental protection.
Proceedings concluded with a firm agreement from all participants to continue to effectively collaborate and to ensure that progress towards achieving their common goals is given the highest priority.