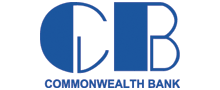 Commonwealth Bank has reported unaudited total profits of $58 million for fiscal 2015 with total assets reaching $1.5 billion at year-end, December 31. Earnings were up 9 per cent over 2014 when the bank reported total profit of $53 million. Total assets were up 4 per cent over 2014.
"We are very pleased to present these results to our shareholders who benefit from careful and prudent management that has led to tremendous performance figures," said Commonwealth Bank president Ian Jennings. "These results reflect a continued emphasis on our entrenched business model which has helped the bank grow in a safe and sound manner despite a challenging economic environment."

According to Jennings (pictured), interest expense declined in 2015 as the ongoing high liquidity in the system continued to push deposit interest rates downward.
For 2015 interest expense was $29.4 million compared to $31.7 million a year earlier.
"Commonwealth Bank continued to record low levels of impairment in its portfolio when compared to the industry averages," Jennings said.
While loan impairment expenses and charge offs increased by $3.8 million and $1.7 million, respectively, recoveries increased by $2.9 million compared to 2014. Balance sheet allowances for loan impairment increased by $6.2 million over 2014 to $61.8 million. On December 31, 2015, Commonwealth Bank's impaired loans represented 6 per cent of its total outstanding loans.
The industry's impaired loans, as reported by The Central Bank of The Bahamas, were 15 per cent of aggregate loans of all banks.
The Bank's total non-interest expense grew by 7 per cent in 2015 or $4.5 million. Business license fees and VAT expenses totalled $8 million and accounted for 20 per cent of the increase in non-interest expenses.
Commonwealth Bank continues to report strong capital and liquidity ratios with a capital ratio of 29.0 per cent and a liquidity ratio of 34.5 per cent compared to the requirements of The Central Bank of 17 per cent and 20 per cent respectively.
The bank's earnings per share was $0.54, return on assets was 3.5% and return on equity was 24.9 per cent, every one of the performance ratios showing improvement over the prior year when the Bank reported $0.49, 3.3 per cent, and 23.1 per cent, respectively.
"We at Commonwealth Bank appreciate the continued support of our shareholders and customers. It was their support and our team of dedicated professionals who played an integral part in the Bank success in 2015 driving success that can accurately be described as tremendous."
Commonwealth Bank is the largest Bahamian-owned bank listed on the Bahamas International Securities Exchange (BISX). The Bank is a market leader in service and convenience, operating 11branches in New Providence, Abaco and Grand Bahama and employing more than 540 staff.
The bank's dividend payment history and other financial reporting information is available on its website. A full set of audited financial statements will be published on the site within the timeframe established by BISX.