The board of directors of Commonwealth Bank Ltd announced at its 2016 meeting last month, that it approved a final extraordinary dividend of six cents per share based on 2015 results of $58 million in net income.
The extraordinary dividend, payable on March 14, 2016 to more than 6,000 shareholders of record as of March 7, brings dividend payments to $0.36 per share for the year and continues a trend of quarterly dividends plus extraordinary dividends.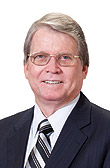 "The bank believes that it is important to share its success with shareholders, especially in these challenging times," executive chairman William Sands (left) reported. "This extraordinary dividend is based on our 2015 results, although for accounting purposes it will be recorded in 2016. It is in keeping with the long established policy of the bank to pay out an average 65 per cent of its earnings after Preference Share dividends to its 6,700 common shareholders."
Despite the challenging economic environment, the bank achieved what it called "remarkable" results. Total assets climbed to over $1.5 billion, an increase of 4 per cent from 2014, while net income grew 9 per cent over 2014 to $58 million.
"The bank finished 2015 with an extremely strong balance sheet and continued to maintain strong capital and liquidity positions, both greatly exceeding statutory reserve requirements," said Sands.
"Our level of non-performing loans is less than one third of the industry average and speaks to the quality of loans written by the bank. Those factors make us well-positioned to continue building on our past successes and take advantage of new opportunities. The bank remains cautiously optimistic with regards to its outlook for 2016, and remains steadfast to growing in a safe and sound manner."
Commonwealth Bank operates 11 full-service branches in New Providence, Grand Bahama and Abaco and employs more than 540 persons.