Commonwealth Bank today announced that its board of directors has declared a three-for-one stock split.
"I am pleased to announce this three-for-one stock split which reflects the continued strong financial position of the bank," said William Sands, executive chairman of Commonwealth Bank. "This split is a direct reflection of years of increasing shareholder value and the ongoing liquidity of our shares."

Sands advised that the bank's shareholders approved the split at the bank's Annual General Meeting held May 31, 2017.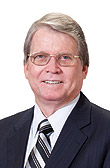 Sands (pictured) indicated: "It has always been the goal of the bank to have the average customer participate in the ownership of the bank. The great success of the bank since going public in 2000 has continually resulted in the increase in the share price and may have put the purchase of the bank's shares out of reach for some customers. This stock split will make the bank's share more affordable for everyone."
Shareholders of record as of September 29, 2017 will receive two additional shares for each share held on the record date. The new shares will be issued on October 12, 2017, while the common stock will begin trading on a split-adjusted basis on October 6, 2017. This is the second stock split of the bank's common stock since its initial public offering in 2000. The previous stock split, which was also a three-for-one split occurred in 2007.
Commonwealth Bank is fully Bahamian-owned and operated with $1.6 billion in total assets and some 6,000 shareholders and is the highest capitalized entity on Bahamas International Securities Exchange (BISX). It operates 12 branches on four islands and employs 560 people.