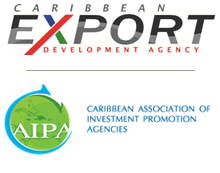 The Caribbean Export Development Agency (Caribbean Export) in collaboration with the Caribbean Association of Investment Promotion Agencies (CAIPA) will host the 3rd staging of the Caribbean Investment Summit on May 13, 2016 at the Marriott Hotel, Miami.
The event will be funded and co-organised by the Inter-American Development Bank as a part of a Regional Public Goods Initiative entitled: Support to Foreign Direct Investment in the Caribbean.

Produced with support from Financial Times fDi Magazine, the Caribbean Investment Summit offers a unique window for investors to the region's diverse opportunities available to them, and aims to attract a wealth of potential investors interested in the dynamic Caribbean brand.
Following the success of two previous events in London and Mexico, the summit will bring focus to the region's key industry sectors: renewable energy, business process outsourcing (BPO) and niche tourism. Continuing under the theme, The Climate is Right in the Caribbean, the event will provide a platform for regional investment promotion agencies, senior government officials and ministers of government to expose their 'shovel ready projects' to prospective investors in the US.
Over 100 high-net-worth individuals and investors are expected to gather at this year's summit.
At this years' event, awards will be given to the Regional Investor of the Year and those in attendance will hear first-hand from investors who have successfully invested in the region.