Governments in the Caribbean must address issues related to the fiscal incentives they offer to investors, according to Chairman of the Regional Investment Promotion Steering Committee of the Caribbean Export Development Agency Pamela Coke-Hamilton, who spoke at a strategic forum held in Barbados earlier this month.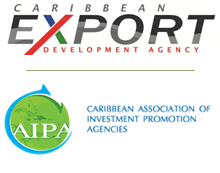 The Caribbean Export Development Agency (Caribbean Export), a body responsible for promoting investment into the Caribbean, recently concluded its Regional Investment Promotion Stakeholders' Forum in Barbados. Addressing delegates at the event was Coke-Hamilton who said the region was suffering in the wake of the global economic downturn and governments should work with Caribbean Export and take advantage of the organisation's resources to help drive investment into their countries.
President of the Caribbean Association of Investment Promotion Agencies (CAIPA) Ronald Theodore also spoke at the conference, which ran July 11-July 12. He noted that CAIPA was crucial to the success of individual nations in attracting foreign direct investment, saying the organisation would "leverage opportunities for joint marketing and promotion and build the capacity of investment promotion agencies through training and information sharing."
The Forum was attended by 35 representatives from 15 CARIFORUM member states and focused on establishing a Regional Investment Promotion Strategy and Implementation Plan. It was supported by the European Union under its Regional Private Sector Programme.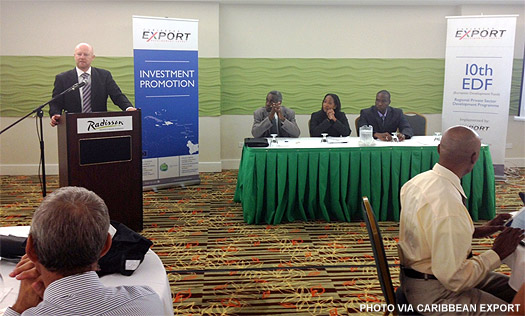 Pictured: Mr. Hubert Perr, First Councillor/Head of Operations, European Union Delegation to Barbados and the Eastern Caribbean (Photos via Caribbean Export PR)