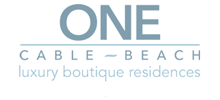 ONE Cable Beach, the $70 million luxury condominium project on West Bay Street, is on target for its scheduled March 2017 completion with every significant infrastructure and site preparation deadline met to date, according to the developer.
"We have a great team and have been fortunate that we have been able to meet every deadline we set even with all the rain we have been facing," said Jason Kinsale, CEO and president of Aristo Development, the group behind the seven-storey, 69-unit oceanfront residential complex just west of Melia Nassau Beach Resort.

"All the footings for the foundation have been poured. More than 200 pilings have been completed and we are going vertical with the building this week right on schedule," Kinsale said.
At the peak of construction Kinsale expects ONE Cable Beach to generate about 150 construction jobs. Some 35-40 persons were on site when Mosko United Construction/Bahamas Marine was drilling and installing underground pilings. Greyco, also a Bahamian company, is doing concrete work.
While construction progresses on schedule, sales of the residences starting at well under $1 million continue to be brisk.
"We are close to 50 per cent sold before the building comes out of the ground which is an excellent place to be," said Matthew Marco, Aristo sales and marketing director.
Residences at ONE Cable Beach range from $575,000 for a one-bedroom to $3,995,000 for the 3,900 square foot, 3-bedroom penthouse facing the sea.
ONE Cable Beach features ocean and garden views, swimming pool, fitness centre, security, storm-rated windows and oversized doors, high ceilings, and quality construction with the finest in finishing details.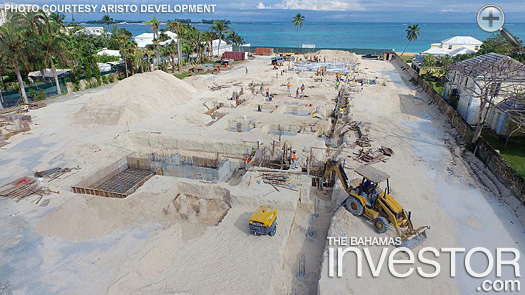 (Photo courtesy Aristo Development)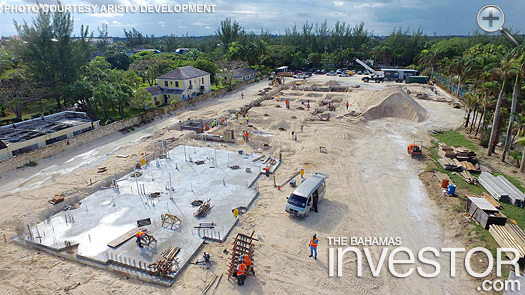 (Photo courtesy Aristo Development)