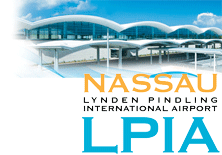 American Airlines employees at Lynden Pindling International Airport (LPIA) in Nassau have been awarded the Customer Cup for the third quarter of 2015.
The Customer Cup award is categorized by market size from largest to smallest airports according to flight activity. The award recognizes employees for providing excellent customer service at the airport.
LPIA was awarded the Customer Cup for demonstrating the strongest performance and exceeding two out of five metrics, including Customer Complaints and Overall Airport Experience.

LPIA competes for this award against international airports with a similarly sized operation.
"We are very proud of winning the Customer Cup award for the first time, as it shows that our customers recognize the hard work and the commitment of our team at Lynden Pindling International Airport to provide excellent customer service," said Caroline Hollingsworth, American's general manager for The Bahamas.
"Our team will continue to work hard to deliver excellence and to bring the Cup back to Nassau."
The celebration was held at the Mosaic Restaurant in Atlantis Paradise Island.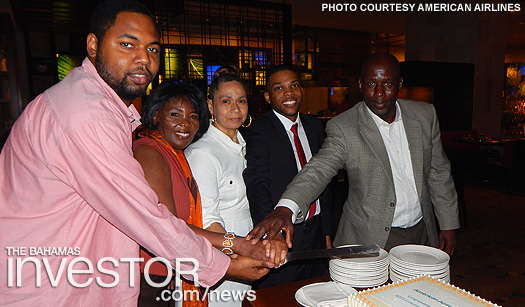 Members of the American Airlines team in Nassau cut the ceremonial cake to celebrate their third quarter win of the Americas Cup. (Photos courtesy American Airlines)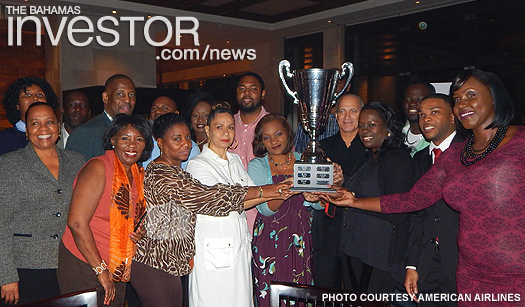 The American Airlines team in Nassau celebrating their Americas Cup Win. The team received the highest marks for customer service and airport experience across all international airports of similar size where American Airlines flies. (Photos courtesy American Airlines)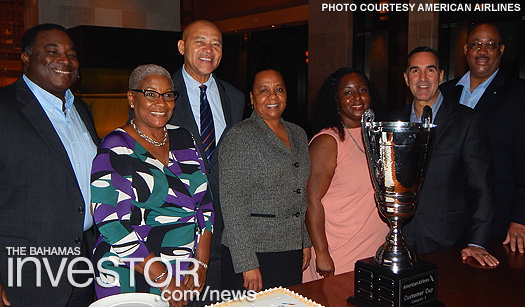 American Airlines and its partners at LPIA receive the Customer Cup Award for the third quarter 2015. Pictured: (from left) Kevin McDonald, vice president – Facilities, Nassau Airport Development Company (NAD); Deborah Coleby, vice president – Operations, NAD; Tyrone Sawyer, senior director – Airlift Development, Bahamas Ministry of Tourism; Caroline Hollingsworth, general manager – American Airlines, Bahamas; Aretha Allen, general manager, Envoy, Bahamas; Art Torno, senior vice president – International and Cargo, American Airlines; and Milo Butler, general manager – Airport Authority. (Photos courtesy American Airlines)