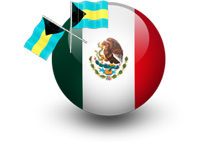 Bahamas Landfall: Destination Mexico brought together approximately 50 attendees comprising lawyers, accountants and intermediaries.
The event was hosted June 17, at the Four Seasons Hotel, Mexico City. On the day prior BFSB, the Ministry of Financial Services, and sponsor firms participated in a panel presentation during the Private Wealth Mexico City Forum addressing more than 300 delegates.

The Bahamas Financial Services Board (BFSB) "Landfall" branded events provide an opportunity to update intermediaries in jurisdictions of strategic importance about new developments in The Bahamas. They also allow The Bahamas to reinforce its brand message as a compliant and experienced gateway for wealth and asset management to the Americas and beyond.
The breakfast presentation in Mexico provided a product overview of The Bahamas' expansive wealth and asset management toolkit, with a focus on trusts, foundations, captive insurance, investment funds and ICON.
The final topic of discussion was entitled "In the Age of Information Exchange, Where is The Bahamas positioned?" and provided an opportunity for The Bahamas to highlight its tax information exchange agreement with Mexico and its commitment to compliance with internationally ascribed and accepted standards.
BFSB chief executive officer and executive director Aliya Allen noted: "This is BFSB's first Landfall Event in Mexico and it is just the beginning of a sustained outreach to the Mexican advisory community. There was keen interest in Bahamas trusts, the ICON and also, captive insurance given Mexico's manufacturing and agricultural industries."
"Landfall events are all about building relationships that foster a dialogue about developments not only in The Bahamas, but Mexico as well. This dialogue is key to ensuring that we remain market responsive in our product innovation and it also serves to take a temperature of views of The Bahamas from practitioners who do business here."
Mexico Landfall was the first official Landfall event of the year following briefing visits in Miami and Brazil earlier this year.
Upcoming landfall events are planned for Brazil and Asia, to coincide with STEP LATAM and STEP Asia in the Fall.
Chief executive officer and executive director Aliya Allen will be a speaker at STEP LATAM on the use of investment funds as a "pooled investment vehicle" or "investment fund" to hold family assets. The discussion will focus on the benefits of investment funds for family wealth planning.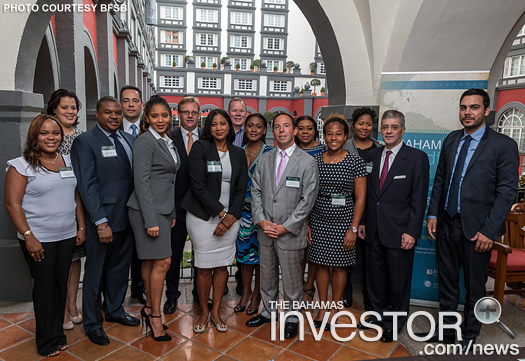 Pictured: CEO Aliya Allen (centre) with representatives of the Bahamas financial services industry, June 17, at the Four Seasons Hotel, Mexico City. (Photo courtesy BFSB)