Source:
Date:
Updated:
Author:
FanSided
Wednesday, October 23, 2013
Wednesday, October 23, 2013
Jack Jorgensen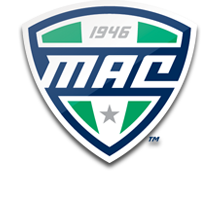 Oct 14/2013 (FanSided) — Whether you like the amount of bowl games that currently exist during the holiday season in college football or not, it doesn't see as if the expansion will be stopping any time soon. And today, another one will be officially added, which won't exactly be in your run-of-the-mill, traditional college football location.
The MAC–affectionately known to all of us though, as #MACtion–has announced the creation of the Bahamas Bowl, beginning next season in 2014. This game will actually rotate between the MAC, American Athletic and Mountain West conferences from year to year.

Especially once the college football playoff format was announced, we had an idea that these changes were in the making. There will also be a bowl game coming in Boca Raton, and officials have already discussed the notion of Dubai for a postseason contest.
Nonetheless, we're now certainly getting one in The Bahamas, which I'm not entirely sure that fans of the teams going are going to be completely upset by that.
For more, here's MAC commissioner John Steinbrecher talking about the new bowl:
This is an excerpt from FanSided as it appeared on October 23, 2013. For updates or to read the current version of this post in its entirety, please click here.

Continue reading this post >