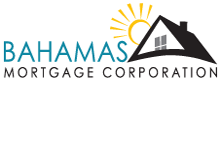 The Bahamas Mortgage Corp (BMC) was established by an act of Parliament in 1983, with the mandate to encourage homeownership and facilitate loan applications.
The corporation began operations October 10, 1983.
As BMC became established, the head offices in Nassau were expanded in 1988, and in 1984, an office in Freeport, Grand Bahama, was opened, followed in 2000 by another office in Abaco.

Since its establishment, BMC has been an integral part of the economy of The Bahamas, granting government guaranteed loans to low to middle income persons and families for the purchasing of government built homes.
The corporation not only facilitates financing to persons acquiring government homes, but it also offers the same services to persons wanting to buy or build privately.
This service is similar to that offered by any of the other approved lending institutions except the rate of interest is much lower, standing presently at two per cent above the prime rate.
BMC has amassed a loan portfolio of more than $100 million, the majority of which accounts for mortgages to persons living in government built homes or subdivisions.
Per its act, the corporation can also offer bonds for purchase, with the Central Bank of The Bahamas acting as its authorized agent.
In 2008, amid the 25th anniversary celebrations of the BMC, a $15 million BMC bond issue was over subscribed.
The sinking fund has a group of trustees that are comprised of the chairman of the board, a public officer nominated by the Minister of Finance, a member of BMC nominated by the Minister and a person nominated by the Central Bank.
In recent years the corporation has embarked on a campaign to revitalize its public image and operations.
BMC introduced new computer programmes and systems for better customer service and inter-office communications, as well as commissioning a new website, which is now fully operational. The company logo was also revamped.
The executive team was revitalized by the acquisition of the services of an in-house corporate attorney, director of operations, financial controller and assistant financial controller.