Prime Minister Perry Christie toured the site of the new Cove Eleuthera Resort set to open in November on the island of Eleuthera. New Orleans entrepreneur and French Quarter hotelier Sidney Torres IV recently purchased the 32-acre ocean front property.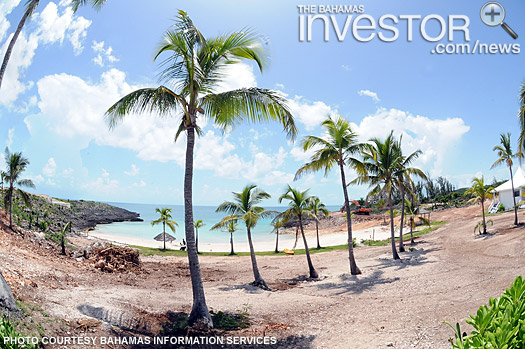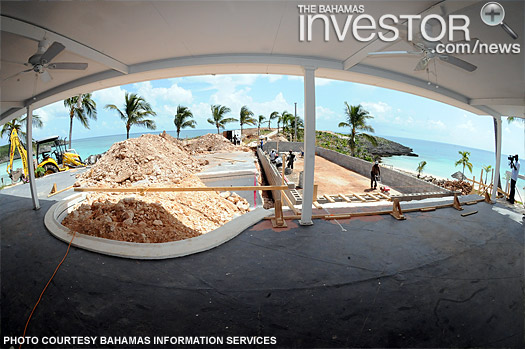 Accompanied by Tourism Minister Obie Wilchcombe and Investment Minister Khaalis Rolle, the Prime Minister said during the tour that the government is determined to turn the Bahamian economy around and that The Bahamas is open for business and is investor friendly.
"We want to make things happen quickly in The Bahamas. This is an example of making things happen quickly in The Bahamas," he said.
The current upgrades to the property have created 150 jobs so far, with 200 permanent jobs expected to be created upon completion.
When completed, Cove Eleuthera Resort will be an exclusive 50-room resort with 26 new garden and beachfront guest suites to complement the existing 24 rooms.
Highlights of the extensive renovations include: a new 110 ft Infinity pool; full-service Bahamian flavour restaurant; a sunset bar located on the Point of The Cove overlooking the sea; a fire-pit and lounge area for evening cocktails; and landscaped walking trails.
In addition to the resort's 50 guest rooms and suites, 33 home sites are being added. Three will be completed by November. A model home is available for viewing. Financing is available through Torres IV Capital Investments.
Torres says: "Eleuthera is a magical island and our goal is to bring the same legendary hospitality, food and décor of the New Orleans French Quarter to The Bahamas. We're very excited to welcome guests back to the breathtaking secluded, pink sand beaches of the Cove Eleuthera."
Private air charters are available from New Orleans. The flight will take around one hour 45 minutes.