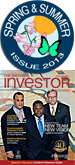 Bahamians often say that if you want to experience the true Bahamas then you have to visit the Family Islands. Here, the pace of life is slower than in the capital Nassau and the lifestyle simpler.
 
That does not mean, however, that you have to forsake luxury. A number of high-end developments are in the pipeline for locations around The Bahamas that offer visitors a genuine Family Island experience with five-star luxury. Alongside these projects there are planned upgrades in infrastructure, bringing a boost for the local economy, including road and dock repairs, airport expansions and power upgrades. Several Family Islands are now part of the state-of-the-art 4G telecommunications network currently being rolled out nationwide by BTC.
 
To further encourage investment, The Bahamas has in place two key pieces of legislation to facilitate the building of resorts and hotels across the island chain. The Family Island Development Encouragement Act offers significant incentives for construction, such as permitting the duty free importation of building materials until June 30, 2013, for the construction of new buildings or the rehabilitation, remodelling or extension of existing residential and commercial buildings. The Hotels Encouragement Act also has provisions for savings on real property tax.
 
"[The acts] provide incentives for individuals wishing to build a resort; to ensure that the process is smooth, seamless and quick," says Minister of State for Investments Khaalis Rolle.
 
 Bimini gaming
 On some of the Family Islands, developers are already making the most of the incentives. In June last year, the government announced that the island of Bimini is set to receive a major boost to its economy through a partnership between Genting Malaysia and RAV Bahamas to launch Resorts World Bimini Bay, a luxury boutique casino facility at Bimini Bay Resort & Marina on North Bimini island.
 
"This is an important venture not only for RAV Bahamas and Resorts World, but also for the island of Bimini as it provides further stability for the local economy in a destination that already enjoys a 79 per cent visitor return," said Prime Minister Perry Christie at a June press conference announcing the partnership.
 
Genting is a member of The Genting Group, the world's largest destination resort operator with Resorts World-branded properties in Malaysia, Singapore, the Philippines and the US (New York City).
 
In addition, the Genting Group has global investments in plantations, power generation, oil and gas, real estate, cruise, leisure and other industries.
 
"Their vast customer base, marketing clout and state-of-the-art operations will have a very positive impact on Bimini Bay Resort and the local economy, creating new construction and permanent operational jobs, as well as entrepreneurial opportunities for Bahamians," added Christie.
 
For its part, Genting says it is committed to developing what will be its first boutique casino venture outside of Asia. "The magic of Bimini is what really drew us here. It is just a beautiful island and we feel it is a great opportunity for us," says Dana Leibovitz, president of Resorts World Bimini Bay Bahamas.
 
Genting's partner, RAV Bahamas, is the real estate development and construction company behind the Bimini Bay Resort & Marina–an oceanfront community featuring more than 480 luxury homes and villa suites, the largest yacht marina complex in The Bahamas, four restaurants, two pools, an open-air shopping village, tennis courts, children's play centre and newly opened beach club.
 
RAV Bahamas' chief executive officer Gerardo Capo says that he is very excited to have this opportunity to expand his company's investments in The Bahamas. "We are thrilled to align with Genting Malaysia and the Resorts World brand. In addition to offering our residents and hotel guests world class service, the project's success is also contingent on providing a superior quality product."
 
The project, which is scheduled to be completed by March this year, is expected to employ some 300 people directly and up to 1,000 indirectly. The Prime Minister also disclosed that discussions with three major airlines, including Bahamasair and several charter services, to increase airlift to the island were ongoing, as well as plans to improve the island's infrastructure.
 
"Because of the commitment of the developers, the government of The Bahamas is currently giving consideration to major expansion on the island," the Prime Minister said, foreshadowing a new ferry boat docking site for larger ships and an airport expansion to accommodate more flights and house more planes.
 
New Orleans to Eleuthera
 The 32-acre ocean front Cove Eleuthera Resort on the island of Eleuthera was bought last year by New Orleans entrepreneur and French Quarter hotelier Sidney Torres IV, who is in the process of returning the site to its former glory. Current upgrades worth several millions of dollars have created 150 jobs so far, with a total of 200 permanent jobs expected to be created this year.
 
Towards the end of last year, the secluded resort was entirely revamped and an additional 26 garden and beachfront guest suites were added to the existing 24 rooms.
 
Highlights of the renovations include a 110 ft infinity pool, full-service Bahamian flavour restaurant, a bar located on the Point of The Cove, a fire-pit and lounge area for evening cocktails, a café and extensive landscaping with walking trails.
 
In addition to The Cove's 50 guest rooms and suites, 33 home sites are being added as well. Three were completed by November last year. "Our goal is to bring the same legendary hospitality, food and décor of the New Orleans French Quarter to The Bahamas," says Torres." We're very excited to welcome guests back to the breathtaking secluded, pink sand beaches of The Cove on Eleuthera."
 
Private air charters are available from New Orleans.
 
 Abaco rebound
 A major recipient of recent developments has been the Abaco island chain. The billion-dollar Baker's Bay Golf and Ocean Club project on Great Guana Cay features 244 lots, ranging in size from one-third of an acre to more than one acre; 35 beach club cottages; and 44 boathouses on the water. The centrepiece is a Tom Fazio-designed 18-hole golf course.
 
The resort is being developed by Discovery Land Co–a Scottsdale-based real estate development firm that specializes in constructing golf and residential communities.
 
Also on Abaco is Treasure Sands Club resort–a $10-million Mediterranean-style resort, with a proposed boutique hotel.
 
The other major development on Abaco is Schooner Bay, which recently completed major infrastructure and utilities works on the site. The luxury residential community is still under construction, with around 20 homes and lodges already completed and the Blackfly Bonefish Lodge, which will be the focal point of the development, due to open in April this year.
 
Lots at Schooner Bay range from affordable fishing cottages of around $200,000 to plots for luxury villas in the $2.5 million range.
 
"There are quite a number of these types of facilities throughout The Bahamas and this is an indication that The Bahamas is poised to rebound," Investments Minister Rolle said while touring some of the Abaco projects last year. "We see those types of developments as key to the country."
 
The government has also announced infrastructure developments on Abaco worth around $1 million.