Source:
Date:
Updated:
Author:
TheBahamasInvestor.com
Monday, November 21, 2016
Monday, November 21, 2016
Tosheena Robinson-Blair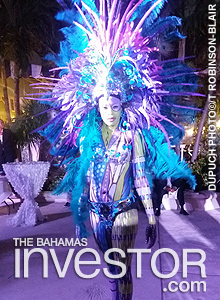 Sandals Royal Bahamian Spa Resort and Offshore Island pulled out all the stops in reopening its property on the Cable Beach strip last Friday night following a two-month closure for $4 million of remedial work.
Hundreds received the red-carpet treatment for which Sandals is renowned – complimentary valet parking, dozens of butlers queuing up just outside the all-inclusive resort to deliver a personal welcome, and the resort's photographers snapping pictures of guests complete, with a junkanoo group in the background.
Topping the list of local and foreign dignitaries in attendance were Prime Minister Perry Christie, Jamaican Prime Minister Andrew Holness, former Jamaican Prime Minister P J Patterson, Deputy Prime Minister Philip Davis and Minister of Tourism Obie Wilchombe, among other Cabinet ministers and senior government officials.

The Sandals brand came to The Bahamas in 1995. Chairman of Sandals Resorts International, Gordon "Butch" Stewart labelled the resort "a work of love for many years."
In his brief welcome he thanked the Bahamian government, the official opposition and the Bahamian people for a "friendly, welcoming habit."
Minister Wilchombe hailed Stewart as a successful leader who has helped to boost Caribbean economies. "The example they set, is the example we should all follow if we want to build up the region," he told a mixed crowd of foreign travel operators, local media, industry partners and paying guests.
Prime Minister Holness was impressed with what he had seen. "I commend the Sandals brand for ensuring the products they bring to market preserve the environment, to ensure that the current generation can benefit from it and future generations can enjoy it."
Celebrations followed the ceremony with members of the Royal Bahamas Defence Force Band performing and a junkanoo "rushout" led by the Valley Boys followed.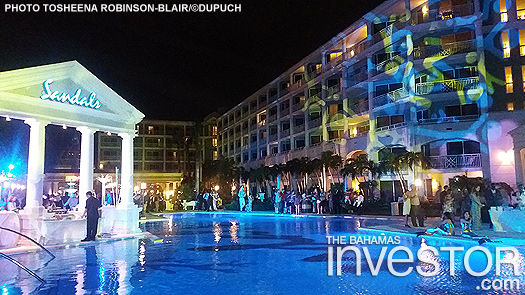 Browse another selection of photos, courtesy of Sandals Resorts, here.
tblair@dupuch.com