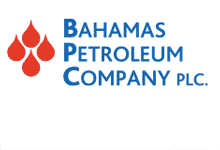 LONDON (SHARECAST) – Bahamas Petroleum, the oil and gas exploration company with offshore licence permits in the Bahamas, has been given written confirmation by the regional government that it is in full compliance with the terms of its signed oil exploration licences, the provisions of the Petroleum Act and the Petroleum Regulations of The Bahamas.
The government, which was formed following recent general elections, also said the company will not be held to its drilling commitments under its licences as a result of its plans to hold a national referendum on oil exploration in Bahamian waters.

The firm was originally committed to begin drilling by April 2013.
The decision was made after the government detailed recommendations from the Bahamas Environment, Science and Technology (BEST) Commission relating to the completion of the Environmental Impact Assessment (EIA)/ Environmental Management Plan (EMP) process associated with its future drilling obligation, which the company has already adopted into its plans.
Simon Potter, Chief Executive Officer of Bahamas Petroleum, said: "I am pleased to announce this confirmation from the government with regard to the goodstanding of our licences. It is a positive step, which assures the integrity of the licence area and enables the company to schedule drilling to avoid the 2013 hurricane season and also ensures sufficient time to plan and execute the safest well possible without breaching the terms of the second phase of the licence agreement.
"Based upon a recent Front End Engineering Design (FEED) study, the company already has a detailed well plan in place, but this will benefit significantly from this clear input from the government in terms of their enhanced environmental regulations and input and co-operation with the BEST Commission as well as a positive mandate from the people of the Bahamas."
The firm added: "The company would also like to note that farm-out discussions are still on-going with a number of interested parties and this government communication provides significant clarity for potential farm-in partners."
The share price rose 8.46% to 7.05p by 08:30.