Source:
Date:
Updated:

Stock Market Wire
Tuesday, August 6, 2013
Tuesday, August 6, 2013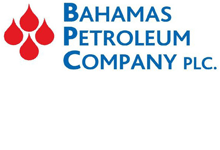 StockMarketWire.com – Bahamas Petroleum Co posts operating losses of $3.01m for the six months to the end of June – down from $3.1m last time.
The company said that it had a clear mandate from the government of The Bahamas to proceed with exploration drilling with an obligation to start an exploration well by April 2015.
And it said that any referendum process on future oil development has been deferred until after the exploration drilling phase and commercial reserves established.

Chief executive Simon Potter (pictured) said: "The first half of 2013 has been another period of development for the company, as we push for exploratory drilling to commence.
"With clarity now received from the government of the Bahamas on any referendum process, the renewal of the licences, the obligation to commence drilling by April 2015 and the revised delineation of our licence area we are in the privileged position of having a fully mapped and interpreted portfolio with identified prospect inventory and volumetrics for primary targets that are already essentially drill-ready.
"The team is fully engaged in the farm-out process in order to deliver on our desire to commence, in 2014, the first exploration well in The Bahamas since 1986."
– See more at Stock Market Wire.