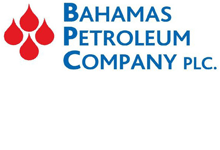 [Note: Any reference to stocks and its underlying recommendation does not reflect the opinion of The Bahamas Investor or any of its contributors.]
StockMarketWire.com – Bahamas Petroleum posts pre-tax losses of $5.2m for the year to the end of December – down from $6.3m last time.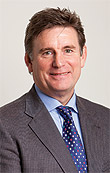 Chief executive Simon Potter [right] said: "Whilst the pace of progress towards initiating drilling has been slower than I and my shareholders expect, 2013 brought about several positive movements towards achieving our goals.

"The Government of The Bahamas took the important decisions to proceed with exploration drilling without a referendum and extend the term for our licences, and we complemented completion of our planned technical work with continued preparation of an Environmental Management Plan.
"The second half of the year – and what will continue to be our focus in 2014 – was concentrated on managing a data room, which saw major potential farminees visit and revisit the opportunity for commercial oil exploration in our acreage. Under the leadership of our new chairman and non-executive directors, Bahamas Petroleum will continue to take the necessary measures to realise the commencement of our first well."
– See more at Stock Market Wire.