[Note: Any reference to stocks and its underlying recommendation does not reflect the opinion of The Bahamas Investor or any of its contributors.]
LONDON (Alliance News) – Bahamas Petroleum Company PLC Tuesday said Chief Executive Officer Simon Potter [pictured, left] bought 1 million shares at a price of 3.72 pence per share.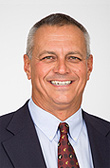 Following this transaction, Potter now holds 2 million shares, which represents 0.16% stake in the firm.
The company also said, Chairman Bill Schrader [right] bought 250,000 shares at the same price, which is his only holding in the company.
This is an excerpt from Alliance News via LSE.co.uk as it appeared on May 21, 2014. For updates or to read the current version of this post in its entirety, please click here.

Continue reading this post >