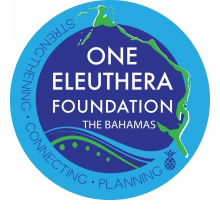 The One Eleuthera Foundation, Cancer Society of Eleuthera (CSE), Family Medicine Center (FMC) and other partners, will host Eleuthera's first Health and Wellness Symposium under the theme "The Pathway to Wellness, Reversing the Trends."
The symposium will run August 2-4.
One Eleuthera and its partners are joining forces to formerly adopt the Ministry of Health's Healthy Lifestyles initiative and develop a strategy that will eventually lead to a reversal in the trend of increasing numbers of individuals dying from non-communicable diseases (NCDs) such as cancer, diabetes and heart disease.

The intent during the symposium is to develop an action plan and path for the next five to 10 years.
One Eleuthera is a Bahamian non-profit organization that envisions a path to the future through five initiatives: branding and strengthening Eleuthera's heritage and culture; facilitating strategic economic development; enhancing education; focusing on environmental sustainability; and striving for the improved health and wellness of Eleutherans.
The Pathway to Wellness commences with a welcome reception on August 2 and ends on Saturday with a fun run for the cancer society.
A key component of the weekend is to facilitate high level roundtable discussions with strategic partners, medical professionals, and stakeholders from around The Bahamas, as well as international delegates.