With fewer banks and other financial institutions issuing mortgages since the economic downturn, Balmoral Development Ltd has been providing access to in-house financing with less stringent requirements for real-estate investors to facilitate processing time.

Condos and town homes are available for $289,000 to $595,000 at the New Providence development.
Since the financing initiative began six weeks ago, the number of direct buyers has increased dramatically, according to Balmoral.
Jason Kinsale, principal of The Balmoral Development Ltd, says: "The real estate market seems to be progressing as confidence returns to the Bahamian market."
"With the housing recovery under way, real estate investors can expect a significant return on investment."
The in-house financing offer will continue until December 31, 2012.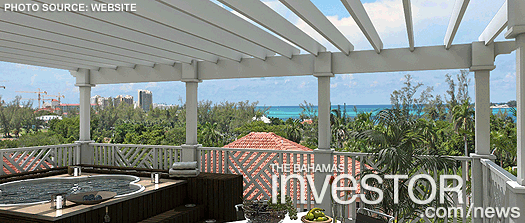 Computer renderings of luxury accommodation at Balmoral. (Source: Website)