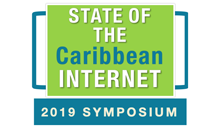 Internet leaders gathered in the Caribbean this week to discuss how the region can develop its digital infrastructure.
The two-day State of the Internet Symposium took place in Basseterre, St Kitts, 4-5 December and brought together representatives from the American Registry for Internet Numbers (ARIN), the Caribbean Telecommunications Union and the Caribbean Network Operators Group to discuss internet-related trends, policies and challenges.
Other items on the agenda included roundtable discussions on protecting and controlling digital data, critical internet infrastructure, intellectual property, cloud computing and artificial intelligence.