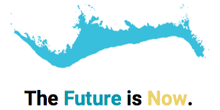 As Grand Bahama has been declared the technology hub of the country, the island is now gearing up to host the 2nd Grand Bahama Technology Summit November 14-16, 2018 at the Grand Lucayan Resort.
As a means to include the tech enthusiast, entrepreneurs, executives and engineers, both the Bahamian government and the GB Tech Hub Steering Committee have pushed for the implementation of technological advancements.
Throughout the course of the year, many strides have been made in this capacity as the first technology company – GIBC Digital –began processing under the Commercial Enterprises Act.

As the future of The Bahamas lies in the hands of a younger generation, the goal to involve young adults in the promotion of said advancements has been crucial.
Hosting the 2nd tech summit on Grand Bahama is imperative to continuously bring awareness that the island is open for business as the Silicon Island of the Caribbean, says the government.
Professionals will be given the opportunity to learn, understand, and network while choosing to take advantage of a certification component offered by leading technology companies partnered in the initiative.