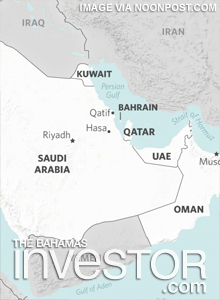 Fostering more trade and greater investment flows between the Caribbean and the Gulf states could boost the Caribbean economy by billions per year, according to a new report from the Inter-American Development Bank (IDB).
Trade between Latin America and the Caribbean (LAC) and the Gulf countries totalled $16.3 billion last year but this figure could be significantly higher according to the IDB which says commercial opportunities are not being fully exploited.
More diplomatic missions between the two regions, bilateral trade agreements and removal of barriers to trade by improving the business environment could help grow trade by $13 billion a year, say IDB economists.
The Bank estimates that new trade agreements could deliver an extra $9.8 billion a year while greater diplomatic links could yield a $3.3 billion increase in trade.

"The trade potential that exists is enormous and promising," said manager of trade and integration at the IDB Fabrizio Opertti. "Those seeking new market opportunities need to reach out to this strategic region."
The Gulf countries of Bahrain, Iraq, Kuwait, Oman, Qatar, Saudi Arabia and the United Arab Emirates (UAE) imported $10.9 billion from LAC last year. According to the IDB opportunities abound for greater trade in food, metals, semi-precious stones, mechanical and electrical machinery and cars.
In 2015, trade between The Bahamas and the Gulf countries (excluding UAE) accounted for just under 0.2 per cent of the country's total exports and imports.
To read the full report, Towards a Renewed and Strengthened Relationship: Fostering ties between Latin America and the Caribbean and the Gulf Countries go to iadb.org.