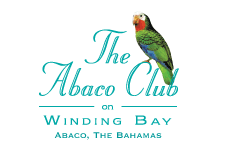 NEWTON, Massachusetts, January 2018 /PRNewswire/ — Southworth Development, the Boston-based company specializing in the development of residential resort real estate communities, announced today that it has assumed 100% ownership of The Abaco Club on Winding Bay. Southworth purchased the interest of the member-investor group that originally partnered with the company to acquire the club from Marriott Vacations Worldwide, which had operated the property as a Ritz-Carlton Club location, in December 2014.
The Abaco Club, which is located on Great Abaco Island, is a private club community featuring luxurious island homes, a 2.5-mile white-sand beach, the No. 1 golf course in The Bahamas, and a host of other five-star amenities.

"When we first looked at The Abaco Club, we knew it was someplace very special," said David Southworth, Founder and CEO of Southworth Development. "The community had everything money can't buy, and we were delighted to have had the opportunity to help guide the club forward. Now, with the full support of the member-investor group, we've embarked on the process of adding everything else worth buying—things that we believe will make The Abaco Club the premier private club community anywhere in the tropics. It's tremendously exciting and we can't wait to share our vision for the club with the world."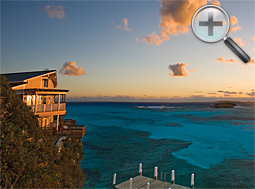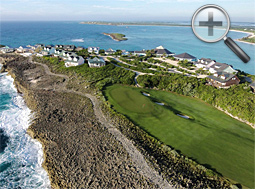 The Right Honourable Perry Christie, Prime Minister of The Bahamas, said: "We welcome Southworth Development's involvement in The Abaco Club on Winding Bay and look forward to working with such a renowned group. Renewed interest and long-term investment in the property will benefit Great Abaco and The Bahamas in the form of increased home building, tourism and jobs. "
The next stage of Southworth's capital improvement plan calls for an immediate investment of $10 million for the club – which has already begun. In the near future, plans also call for the creation of an on-property market, expanded food and beverage offerings, the launching of the club's marina and boat slips in Little Harbour, upgrading of the club's spa and fitness facilities, expansion of its beach toy recreational offerings, the building of several new residences, and more.
"We were delighted to have initially partnered with Southworth Development to acquire the club from Ritz-Carlton," said Scott Andrews, one of the member-investors with whom Southworth purchased the club in 2014. "Today, three years later, we've seen how committed they are to the future of the club, and we're equally delighted to have Southworth now fully taking the reins. The Abaco Club is in very good hands indeed and its future is brighter than ever."