Fifteen years ago Sidney Torres IV would have had some difficulty envisioning himself as the developer of the chic, boutique resort The Cove, Eleuthera. A serial entrepreneur, with a keen eye for opportunity, Torres was seduced by the charms of Eleuthera in the late 1990s; but owning a slice of paradise was well beyond his reach at that time.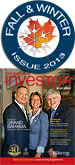 "I particularly fell in love with Harbour Island. I wanted to be there, because that's where all the activity was," he recalls. "But 15 years ago, I didn't have the money to buy anything there." 
Today, Torres is the owner of one of the most luxurious boutique resort developments in The Bahamas.
Entrepreneurial spirit
A Connecticut prep school graduate, Torres quit college after his first year, opting to work as a personal assistant to rock star Lenny Kravitz, whose mother hails from Eleuthera. After working for Kravitz for two and a half years, he left to pursue other interests. In his early 20s, he obtained a $100,000 loan to renovate houses in his hometown of New Orleans. A hands-on businessman, he did everything, from designing to supervising construction.
Torres didn't stop there. Once a property was developed, he would refinance the building and buy another. Soon he was renovating historic buildings and turning them into boutique hotels and developing condos across the city. During that period, he developed over $70 million in commercial and residential real estate throughout New Orleans. 
Disaster, however, lurked just around the corner.
Rembrandt of refuse
In 2005, the day Torres was set to begin a new 70-unit condo project, the largest and third strongest hurricane ever recorded to make landfall in the US hit Louisiana and Mississippi. Category 3 Hurricane Katrina packed winds of up to 125 miles per hour with storm surges 20-feet high, laying waste to large swathes of New Orleans. Torres's project was a washout, literally.
But rather than lay off his workforce, Torres immediately started to look at ways to keep them employed. The storm had devastated the city and housing was in short supply, with government workers being put up in hotels. Torres spotted an opportunity and directed his resources into building mobile home parks to house them.
Then, another business opportunity arose. Following Katrina, garbage disposal services were pulling out of the ruined city. Torres jumped in, forming SDT Waste, a name based on an acronym for his full name Sidney Donecio Torres. He purchased the necessary containers and equipment to haul away trash and debris. The story was made into a reality show for cable television, called Trashmen, casting Torres into the limelight and earning him the moniker "Rembrandt of Refuse."
By offering affordable, pre-Katrina prices, Torres's company won a $9 million a year, 10-year contract with the city to clean up the French Quarter and downtown. Torres built SDT Waste and Debris Services, LLC, from a one-man, one-truck operation to a fleet of 300 trucks and 500 employees, with annual revenues totalling $150 million.
Venture capital
In 2011, Torres sold the company and established IV Capital, a venture capital fund that provides equity and other forms of capital to small and mid-sized businesses in Louisiana and the Gulf Coast region. The fund doesn't invest in start-up firms, only operational companies with a proven track record in such industries as business services, hospitality, energy, real estate, transportation and aviation. Torres faced many challenges trying to grow a capital intensive business such as SDT Waste and says that the fund is his way of giving something back. 
As his fortune grew, Torres continued to frequent The Bahamas as a haven from the hectic world of business. In 2010, he was approached about buying The Cove–a 45-acre, hurricane damaged, run-down hotel, but one that was in undeniably beautiful surroundings. At the time, however, Torres declined the offer, opting instead to purchase a private residence on Harbour Island. "This is where I come to relax," says Torres. "At the time, I didn't want to be in the hotel business in The Bahamas." 
However, in 2012, when once again he was presented with the opportunity to buy The Cove property, temptation got the better of him. It may have seen better days, but Torres could see the potential and in the space of 24 hours he would seal a deal. 
"The former owners purchased the property for $2.2 million back in 1998. In the last three years they were operating at a loss. Revenue was going down and expenses going up," says Torres. "They said that if I could come up with $1.8 million in 24 hours, they'd sell it to me."
Torres immediately got on the phone with his attorney.
"We were on conference calls," he says. "Within 24 hours we transferred the money, signed the contract, got the property and started on the approval process." 
A visionary resort
Still, Torres was reluctant to re-establish the property as a resort, intending instead to make it a private residence that he could rent out for weddings and special events.
True to his nature, however, when presented with a property of such commercial potential, Torres could not let it lie unrealized and quickly envisioned a high-end resort, with five-star facilities.
"I was just laying in the water one day, and my entrepreneurial mind wouldn't let me stop thinking of private villas along the beach," says Torres. "I knew The Bahamas didn't have anything in the outer island experience that was high end, but affordable. A place where people from all over could have an opportunity to be able to experience that type of 'butler service welcome' with the Range Rover picking them up from the airport, a private plane bringing them in from Fort Lauderdale. Those are the things I wanted to be able to offer."
With The Cove, Torres saw endless possibilities. "I wanted to be able to make this property one of the world's best."
In less than 10 months, Torres and his team had transformed The Cove, breathing new life into this beautiful piece of property. Billed as having a "Family Island feel with five-star amenities," no detail was overlooked in its transformation to a 128-room resort, with three restaurants, two beaches and an infinity pool. The grounds were landscaped and tonnes of sand were shipped in to create a second beach, which ensures that every guest is only steps away from the ocean. Workers laid more than 200,000 sq ft of Cashmere Zoysia grass, so that guests could walk the property barefoot.
The reason the property could be transformed so quickly was that Torres worked as the general contractor, designer and architect and was the sole investor. His total investment amounted to $12 million, including the initial purchase, and not a penny was borrowed.
"From years of being a developer, I have borrowed money to build or invest in a hotel or a development. I've been in situations where I've overshot and have had to beg the bank to lend me more money. I learnt a lot through that. That's why it is really important to have an idea of what an investment in The Bahamas takes and how it works and have the financial staying power to make it work."
Without the burden of financial backers, the pressure is off and Torres is philosophical about the development. "The way that I've designed and invested in the project means that whether I sell rooms, or not, we are fine. I didn't borrow any money; I funded it myself. If it doesn't work and it doesn't become what I want it to be, well, it will still be a beautiful family estate, a beautiful place for people to have private weddings and private parties. It does not have to be tied to one specific use."
Torres says he is excited about the amount of interest the new hotel is already generating, due in large part to a social media campaign and strategically placed 30-second commercials, also produced by one of his companies, SDT Productions. 
"You have to care about what you're doing and have a passion for it, 100 per cent," he says. "When it's your own hard earned money, you handle things differently. You commit for the long haul."