Lighthouse Pointe, Memories and the Port Lucaya Marketplace were among the places visited by Prime Minister, Dr Hubert Minnis, while on Grand Bahama October 27.
Accompanied by Minister of State in the Office of the Prime Minister, Grand Bahama, Kwasi Thompson, the Prime Minister was taken on a tour of the Memories resort by general manager, Veronica Clarke and Graham Torode of Hutchison Lucaya Ltd.

The government has put forward a proposal to purchase the hotel.
Before purchasing the hotel, the nation's leader said it was important to tour the facility. While at Memories, the group saw one of the restaurants and a few of the hotel rooms.
Memories, which has 400 rooms, is in what he described as "very good condition".
The government is looking to recoup the investment on the back of a commitment from Grand Celebration to resume sailing between Grand Bahama and West Palm Beach in December, and in 2018, Celebration will be adding an additional vessel.
"We are going to concentrate on Memories and Lighthouse so that we will have room inventory of approximately 700 rooms, and we think that will suffice at this particular time."
A proposal has been submitted to the owners, they have responded and so the matter is now in the hands of the attorneys, and according to Prime Minister Minnis, it is hoped that something is worked out as soon as possible.
Prime Minister Minnis also visited Port Lucaya Marketplace straw vendors, craft vendors and business owners.
The PM took a few hours to tour most of the stores and business places in Port Lucaya Marketplace, speaking with vendors and business owners and listening to their concerns.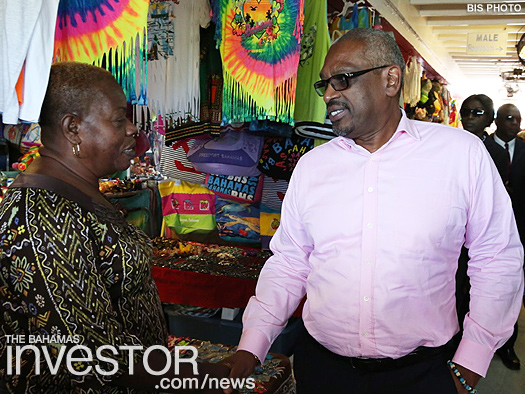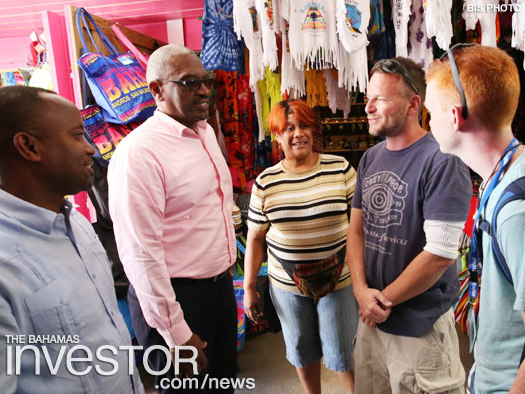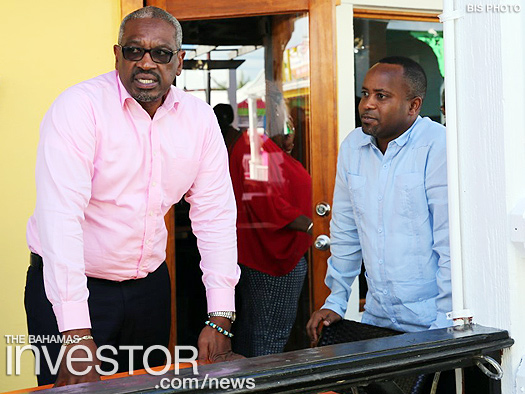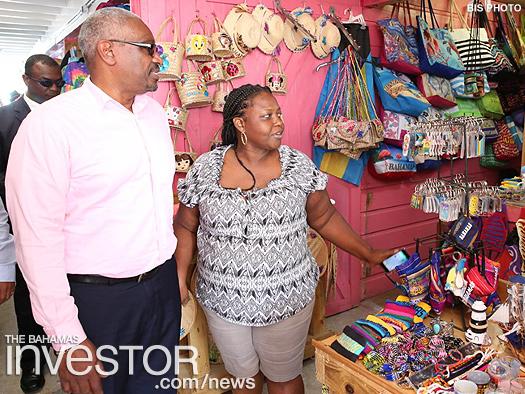 Pictured: Prime Minister Hubert Minnis visits the Port Lucaya Marketplace October 27, 2017. (BIS Photos)