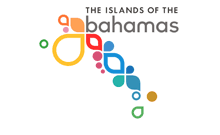 The Bahamas Ministry of Tourism and Aviation (MOTA) Plantation's office recently hosted several travel agents from West Palm Beach, Broward and Miami Dade Counties, to Grand Bahama Island, October 27-28, 2017 via Balearia Caribbean.
The visit, which was part of MOTA's ongoing campaign "The Bahamas is Open For Business, Come See For Yourself," gave the agents an opportunity to experience first hand the island's major hotels, marinas and tourist attractions.

"Feedback from the agents has been very positive and encouraging. The agents left the destination confident, knowledgeable and ready to sell our second city," said Donna Mackey, senior sales manager, MOTA.
According to Jennifer Gardiner-Bannister, area manager at MOTA: "We have worked assiduously with our travel agents and tour operators communities over the past few years. As we continue to strengthen our partnership alliance, we want to also build on our 'on-line, off-line, on-island' strategy with them."
"This three step strategy includes: 'on-line', which uses our website and other social media marketing platforms to provide awareness to these agents of our destination programs, new development, etc; 'off-line' which gives us an opportunity to engage and connect with them one-on-one, during sales missions product launches, training seminars; and on-island, where we invite agents to The Bahamas to better understand, promote and personally experience our diverse and unique multiple destination chain."
"We want to ensure that we have and are providing them with the resources and all the information necessary, for them to do business with us and their clients to visit our shores, again and again," she added.
"Tourism is our number one industry and the economic engine for the country, so it is imperative that we let the world know, through these agents, that The Bahamas feared well and is "open for business, come see for yourself," she said.
The trip is one of several on-going trips planned for the islands of Grand Bahama, Nassau and Bimini.
In addition to these trips, MOTA sales departments have conducted a series of "lunch and learn" seminars on land and at sea, hosting top travel agents in Tampa, Orlando, West Palm Beach, Fort Lauderdale and Miami.