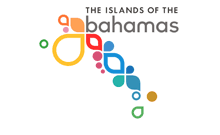 The Bahamas Ministry of Tourism is gearing up to launch its newest romance competition Say Yes in The Bahamas Wedding Proposal.
The social media competition, which commences October 30 and ends on December 15 is a joint initiative created by the Romance Department of The Bahamas Ministry of Tourism in conjunction with US photography company Paparazzi Proposal, to showcase the ultimate wedding proposals offered in the destination.

The six weeks, interactive social media contest is opened to couples, who, are already in a relationship and reside within the US.
Entrants will be required to upload on www.Bahamas.com or Facebook, one photo or image of the couple along with a 100 words on why they should be selected to have their surprise- wedding proposal take place in the pristine islands of The Bahamas.
Four couples will be selected by a panel of qualified judges and flown into The Bahamas to experience their dream wedding proposal in any of four amazing Islands in The Bahamas: Abaco, Exuma, Nassau and Paradise Island.
Winning couples will be announced in time for Christmas, and couples will be expected to travel to The Bahamas in January 2018, where they stay for four days three nights in one of the top resorts in The Bahamas.
Each couple will also receive an intimate, romantic dinner for two, all compliments of The Bahamas MOT.
Freda Malcolm, director of romance at MOT, said: "We are excited about the opportunity of sharing our romantic destination with these couples while highlighting the wide array of wedding programs available within our diverse and beautiful country."
The Islands of The Bahamas have received numerous nominations and awards from the Romance sector and was, in 2015 awarded the World's Leading Wedding Destination.